Tips To Buy Used Kitchen Equipment

7 Feb 2011
If you are looking for used kitchen equipment, for your business here are few points to be considered.
The first thing that you should keep in mind is that buying commercial kitchen equipment is not the same as purchasing kitchen equipment for the house. Commercial kitchen equipments are long-lasting and so, more expensive. Restaurant owners generally prefer to buy used kitchen equipment or leasing the new equipment rather than investing in new equipment.
Few kitchen equipments which can be useful are; warming drawers, cooking ranges, ovens, grills, bakery and dough equipment, cookware and kitchen tools, food processors and mixers, wire shelving and food storage containers, walk-in freezers, commercial sinks and dishwashers.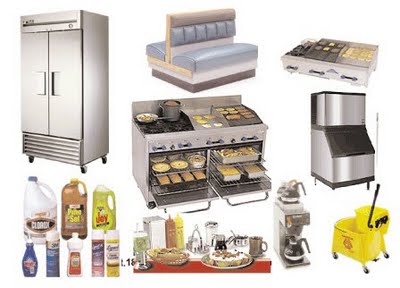 There are advantages of buying used kitchen equipment.
Cost Effective:  This is the most important advantage which makes to buy used kitchen equipment. Used commercial kitchen equipment can be bought for a fraction of the price of new equipment.
It should be noted that a renovate unit, is much cheaper comparatively to buy. However, before buying this renovate unit, ensure that the seller is trustworthy and the unit conforms to the standards of quality. For example, a slightly used commercial combination convection oven can be purchased for 1/5th of the price of a new oven.
On an average, new commercial kitchen equipment decreases its value over a period of 5 or 7 years.
Warranty: Used kitchen equipment also come with a warranty, since duribility or the ability to withstand improper handling is one of the most significant features of commercial kitchen equipment.
To buy used kitchen equipment you should take care of few vital points.
Before buying used kitchen equipment, investigate into the performance history of the product. Ensure that the equipment is not being sold at a cheaper price on account of break down. For example, a used oven is kept for sale because of fire hazard or walk-in freezers, which may have caused frequent power outages due to overheating, may have been disposed off at a cheaper price. You do not want to end up buying damaged equipment.
More over, make sure that used kitchen equipment is not being sold off because it's malfunctioning.
The most important thing to consider while buying used kitchen equipment is the dealer, from whom the equipment is being purchased. The dealer should be trust worthy and should posses National Sanitation Foundation (NSF) approved equipment. If the used kitchen equipment is NSF approved, it is safe to buy and invest your money in.
If your considering buying used kitchen equipment, make sure you take care of above points.
Image Courtesy: commercialkitchens.blogspot.com
Tips To Buy Used Kitchen Equipment