Top 10 Tips To Buy Burgundy Wines

30 Jan 2011
Burgundy wine is one of the finest wines made in the eastern region of France. This trendy wine is made from Pinot grapes or Chardonnay grapes.
Wine-lovers love to buy Burgundy wines by using a method called 'en primeur' method.  En primeur is a method of purchasing wines before they are bottled. The Bordeaux region in France is best-known for selling wines before they are bottled and released for wider public sale.
Here are few top tips for buying Burgundy wines;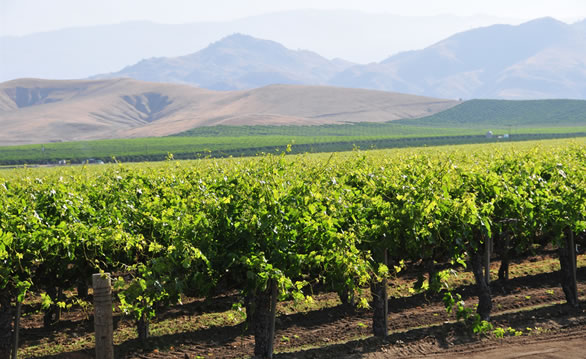 To buy Burgundy wines, 2009 is a great vintage for generic and village wines.  These wines in this era always prosper and they are exceptionally good this year. The prices are good around this time.
For buying Burgundy wines, Nuits-St-Georges is a great option.  It has performed really well in 2009. The natural mineral, with austere style of the appellation works beautifully with the sweetness of the vintage.
To buy Burgundy wines, get a map of the vineyards, a plantation for wine making. Vineyards located on very stony soil or on the higher parts of the slopes are really good. The minerality and vibrancy of the wines in these vineyards will really help to elevate the naturally rich fruit flavors of the vintage.
The red wines are seductive, which means that, it will work well in their youth. It makes them perfect wines for those in the early stages of building a cellar.
Before buying Burgundy wines it should be remembered that many of these wines are made in very small quantities, as little as 50 cases, so these will not be available easily.
The new generation of determined wine makers has worked on previously ignored appellations such as Marsannay and Rully, to make them more attractive. However they are still selling at prices based on old reputations.
When you buy Burgundy wines, please make sure to select good growers because a good grower will often make a better wine from a lesser vineyard than a poor grower from a better vineyard.
If you are buying Burgundy wines as wedding presents, buy your chosen wine in magnums.  They are with great taste for grand occasions and generally the extra charges on this wine are minimal. 
If a young grower of wines doesn't have any top vineyards in his range, he will have to work harder with what he has to establish himself resulting in wines with great quality and price.
Version 2009 of Christophe Coillot's Fat Head (Grasses) Marsannay tops the list.  We can expect another better yard from him.
Hope the above tips help you to buy Burgundy wines. 
Image Courtesy: traveleden.com
Top 10 Tips To Buy Burgundy Wines