How To Select Gourmet Cheeses For A Cheese Board

27 Jan 2011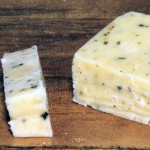 If you are planning to throw a party at your home, no doubt cheese board will be the inevitable item in it. So now you will have to think on how to select gourmet cheeses for a cheese board. Selecting gourmet cheeses for a cheese board is not a difficult task, if you have a perfect planning and information on how to select gourmet cheese.
When you are selecting gourmet cheeses for a cheese board, always plan for three to five cheeses so that your cheese board has variety. The cheeses selected by you must be of different tastes, textures and styles so that they satisfy the taste buds of your every guest. By this you will also expose your guests to different tastes of gourmet cheeses.
To select gourmet cheeses, visit a good cheese counter and include one soft cheese, one firm cheese and one blue vein cheese. In the soft section, you can go for either Camembert or Triple Cream Brie, they are the best one. Another thing to mention here is that while selecting gourmet cheeses always go from mild flavor to strong flavor so that your guests experience the variety.
You can also expand your offering by selecting gourmet cheeses from different sources. You can select gourmet cheeses from different milks, viz. cow, goat and sheep. You can also plan according to a region and select gourmet cheeses from a particular country and give a theme to your cheese board.
Apart from planning on the variety of cheeses, you also have to think on the amount while selecting gourmet cheeses. For an appetizer course, plan a serving of 70g of cheese per person. However as a main meal the quantity of cheeses would be 200g per person.
In this way you can easily select gourmet cheeses and make the cheese board more tempting and memorable. While doing so don't forget to keep a separate knife for each cheese so that the taste doesn't get intermingled. And yes, arrange the gourmet cheeses on the cheese board just one hour before serving so that your cheeses reach room temperature and their flavors reach the peak. Enjoy your party!
Image Credit: appetizersnacks.com
How To Select Gourmet Cheeses For A Cheese Board