What To Keep In Mind While Purchasing Eggs

7 Jan 2011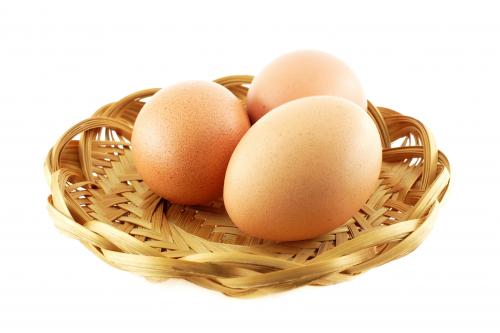 Buying good food is the first step towards food safety and healthy eating and most of our focus is on buying fresh fruits and vegetables and least on eggs because it is a naturally packaged food. Important information for those who are not aware, eggs could lead to intestinal infection, so I am going to give some tips of what to keep in mind while purchasing eggs. Gone are the days when buying and cooking eggs was considered hassle free. Today even the cleanest looking egg that does not even have a bruise on it may lead to intestinal infection. One has to pay attention while purchasing eggs as playing around with a source of intestinal infection like egg could be a costly deal.  
Eggs may sometimes contain a bacterium called Salmonella; consumption of this bacterium through egg can lead to intestinal infection.  The irony here is that even an uncracked egg may have stored Salmonella in it.  So the biggest question here is what to keep in mind while purchasing eggs?
Tips To Purchase Eggs
Always buy eggs that are stored in refrigerator. Whether it is a supermarket or a small locality store make sure you pick up eggs from the refrigerator.

 
If you are not sure of the storage method then check with the monger or simply avoid purchasing eggs from such places.

 
Purchase eggs that are clean and do not have cracks in them.

 
Keep the eggs in the refrigerator as soon as you reach home. If you are not heading straight home after buying eggs then carry plenty of ice in an ice chest to keep your eggs cold until they can be transferred to the refrigerator.

 
Always us e the original egg carton or packing for storing eggs.

 
The nutrition value of eggs is preserved for upto 3 weeks so consume with 3 weeks, the longer you store the chances of developing Salmonella gets higher.
Purchasing eggs in a correct way is the first step towards ensuring that the eggs are safe to eat. In addition to knowing how to buy eggs one must also choose egg products carefully because food made from an infected egg can be equally harmful.  Now that you have the tips to purchasing eggs safely, the next step should be towards learning how to cook eggs safely.

Image Courtesy: supergreenme.com
What To Keep In Mind While Purchasing Eggs