Top 6 Gluten-Free Products You Can Gift
23 Dec 2010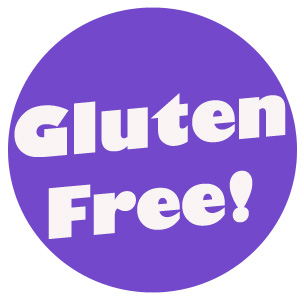 Top 6 Gluten-Free Products You Can Gift.
This title will surely ring with all those who are eager to bring in Christmas and New Year by gifting gluten-free products to their near and dear ones.  That means finally you can bid adieu to the wheat, rye and barley which although improves the nutritive value of the pasta, and other baked goodies, hits you hard if you are gluten sensitive. By now you might have realized that gluten–free does not always mean tasteless instead it means healthy. Let's begin by refreshing our culinary consciousness to fare through these gluten-free products (you can gift) during this holiday season.

 
French Meadow Bakery Gluten-Free Multigrain Bread:  "Satisfying", "Hearty", "Delicious" "Amazing"- are some of the words that best describe this multigrain bread.  You can enjoy it with the touch of honey or you can enjoy it with your favorite brand of jam or butter. You can buy it from Whole Food Markets on paying $7 per 16 ounce loaf. And you will be amazed to know that this bread packs in only 150 calories.  Don't you feel this is one amongst various other gluten-free products you can gift during this holiday season?

 

Glutino Gluten-Free Cheddar Crackers:  You will be floored with the amazing taste of these light and flaky cheddar crackers.  The amazing thing is that you only need to shell out $5 for buying 4.4 oz. of these crackers at any Hannaford, Stop and Shop, Wegmans and Whole Food Markets.  By eating 8 crackers you are just chomping in 140 calories, which means you can consider it as one of those classic gluten-free products which you can gift during this holiday season? Right?!

 

Bionaturae Organic Gluten Free Rigatoni: These Rigatoni pastas are straight from small family-owned organic farms at Tuscany, Italy. The Italian pasta strikes a tasty deal between amazing texture and healthy flavor. You need to shell out just $4 for 12 ounce bag at Whole Foods Markets and other natural food stores.  You are chomping in 190 calories per 2 oz of the pasta. We hope this pasta finds place in your list of gluten-free products you can gift during the Christmas holidays.

 

Shortbread NYC Peanut Butter Huhus :  We are damn sure that you will enjoy these handmade Huhus , studded with chocolate chips. And amazingly by buying a bag of 12 large Huhus you are only getting lighter by $25. We suggest that you should incorporate it in the list of those gluten-free products which you can gift during holidays.

 

Bob's Red Mill Mighty Tasty GF Hot Cereal: What would be your reaction when a salesman at Shaw's tell you Sir "why don't you enjoy the healthiness of buckwheat, rice, corn, and sorghum by paying $3". We feel everyone will be blown out of their senses. The above mentioned ingredients lend heartiness to this makes gluten-free and great-tasting cereal. Rush to any nearby Shaw's, Ralphs Jewel-Osco, and other grocery chains to own your pack of 24 oz tasty cereal.  You can surely give it a thought as this is one of the heartiest gluten-free products you can gift during holidays to your loving ones.

 

King Arthur Gluten-Free Multi-Purpose Flour:  This product name explains all by itself. You just need to string your aprons to carve out a flavorful pizza, scone or perhaps a feisty cake out of the dough.  Even your guests won't find out that they are treated on a feisty mix of tapioca starch, rice flour, and potato starch. If you think this is one of the gluten-free products you can gift during holidays, then don't wait simply rush off to any nearby outlet of  Harris Teeter, Publix, Price Chopper, and other grocery chains and grab a 24-ounce box by making a payment of $8.
Image courtesy: helpyourautisticchildblog.com
Top 6 Gluten-Free Products You Can Gift