10 Champagnes Worth Their Weight In Gold

23 Dec 2010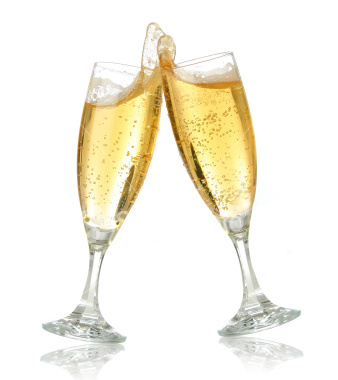 In the recent years, bottles of champagnes are being replaced with French sparkling wine for many reasons, the first and the foremost factor being the price. However, champagne is champagne, so we help you in finding 10 champagnes worth the weight in gold to enjoy this festive season without having to look at your pocket. The price of most expensive French sparkling wine is equivalent the price of the cheapest champagne; however the champagnes I am going to talk about are the champagnes worth of festive spirit and you can drink them without a second thought.
Usually branded champagnes are made from grapes, which are collected from many types of farms; whereas I am going to tell you about the Champagnes that are produced by small farmers but from the grapes of a single vineyard. These bottles are marked with RM; these producers have a greater control over the quality of the drink than the bottles that are marked with NM, which means that the producer buys grapes from another vineyard for manufacturing drinks. The ones marked with RM are festive Champagnes to be had for Christmas or for any other festival of your choice.
Cedric Bouchard – This tastes almost like pinot –noir and hence this champagne has good chunk of fan followers.
Ulysse Collin – This drink is from the house of blanc de blancs and has a distinctive strong focus.
Roger Coulon – This is a fine wine to drink. This wine contains pinot meunier at the topmost cuvee.
Jose Dhondt – It is extraordinarily dry and it is like blanc de blancs in mineral content.
Egly-Ouriet – This is superb champagnes to drink because it is loaded with pionet noir.
Pierre Gimonnet – A crisp and precise drink from the house of blanc de blancs.
Godme Pere & Fils – This drink is a superb drink form the house of blanc de noirs.
Larmandier-Bernier –It is Cote des blanc's superb champagne.
Pierre Moncuit - A blanc de blancs product, it is fine and focused.
Vilmart & Cie – This champagne has a distinctive taste, texture and complex.
While shopping for festive champagnes you must find out champagnes worth of festive spirit, because you will be enjoying these on festival like Christmas.
Image Courtesy:  estatevaults.com
10 Champagnes Worth Their Weight In Gold