Joyful Wine Gifts - From Books To Bottles

23 Dec 2010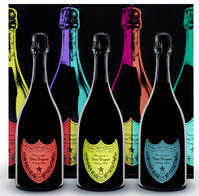 Wine gifts are appreciated by one and all. Especially during the festive season when the atmosphere is rife with fun filled activities. But does it mean that you have to hunt for special vintage wines which happen to be exorbitantly priced as well? Not anymore! Joyful wine gifts - from books to bottles can be gifted with ease and there are many wine gift ideas that you may come across while surfing the Internet too.
Let us now take a look at the various wine gifts that can bring good cheer to your friends and family.
Scotch Whiskey: The finest blend of single malt whiskey is bound to appeal even as you try to think of various wine gift ideas. The 10 year old Talisker would be the ideal pick as the dry and peppery feel is bound to go down well with barbeque parties and a chill in the air, this Christmas.

 
Wine Guides: A connoisseur of all the good things of life but unable to be extravagant? Wine gifts in the form of a particular guide aptly titled 'The Wine Trials 2011' is sure to please both you as well as your friend as you browse the list of inexpensive wines that can also serve as equally fine wine gifts.

 
Wine Classes: Wine gift ideas that serve a specific purpose are not to be ignored either. Enrolling a friend or a family member to a wine appreciation course is a surefire way of fulfilling your objective. The Manhattan based City Winery offers classes on the Old Wine Vs New Wines where you can actually get to taste four different kinds of wines with an additional two thrown in with the traditional family dinners.

 
Seats: Wine gifts in the form of bar stools are likely to be cherished especially when they are created by hand and crafted from wine barrels.

 
Glasses: It is best to stick to the predictable when you do not really know the person well advises almost all wine gift ideas which come with instructions. A set of delicately crafted wine glasses or a special hand blown, crystal Reidel glassware for enjoying your single malt will definitely be one of the best wine gifts that you could give.

 
Wine Atlas: Learning about the various regions famous for their whiskeys and other alcoholic beverages certainly seems agreeable. Help your friends broaden their horizons with award winning author Dave Broom's 'The World Atlas of Whisky' in the form of wine gifts.

 
Tech Gift: Wine gifts of a technical nature are few and far between. However, you are likely to impress your techie friends with a bottle of Medea Vodka that sports a programmed LED label.

 
Video: Serious wine gifts have become passé now. Why not initiate a few laughs by presenting 'Dom Joly's Happy Hour' which has the British comedian duo of Joly and Pete researching the attitude to alcohol all over the world? You can simply not go wrong by gifting this hilarious video replete with montages and superb camerawork.
Images Courtesy: bloomberg.com
Joyful Wine Gifts - From Books To Bottles