Top 5 Gourmet Christmas Gifts

18 Dec 2010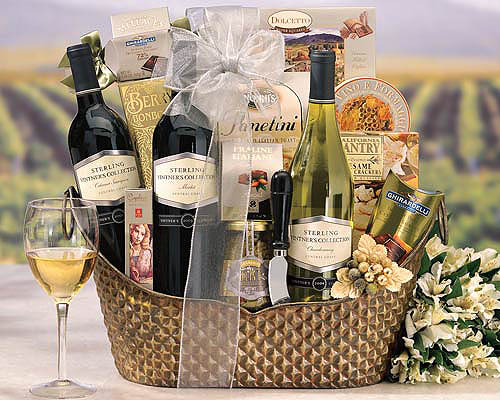 It is Christmas time once again, a time to rejoice with friends and family. All of us are pretty much geared up for the festivities and parties around, and if you are wondering what to gifts you should buy, I have compiled a list of Top 5 Gourmet Christmas Gifts, that you may consider.
Though there is plethora of choices in supermarkets for gourmet gift baskets, you could easily make them at your home and add a special personalized touch to them. Whether you choose to make these at home or buy them off the shelf, these will surely be the most useful Christmas gifts.
 Fruit Basket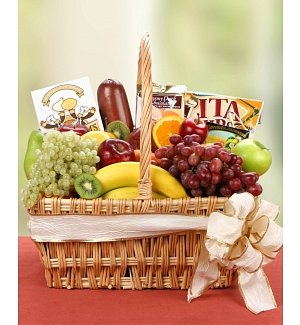 This could be both dried fruit and the fresh fruit one. In case of fresh fruit basket, go for the one that has seasonal fruits such as Kiwi, Strawberry, Pomegranate, Pears etc. Make sure the fruits are not stale. In case of dried fruits the choices could be prunes, dried papaya strips, pineapples, apples, figs etc. To add a more festive touch to these, they should contain packets of chips, crackers, chocolates, yogurt, and pretzels. Other additions could be gourmet jams, cheese, mustard etc. Add a bottle of wine or champagne.
Gourmet Italian Basket
Italian Gourmet Christmas Gift basket is yet another elegant option. This basket usually consists of gourmet pasta, small jars of pasta sauces, pesto, small bottle of extra virgin olive oil, Italian salad dressing, and bottled olives. Besides these, the basket could contain, garlic bread sticks, packet or container of Parmesan cheese and, bottle of Italian wine.
Gourmet Christmas Chocolate Gift Basket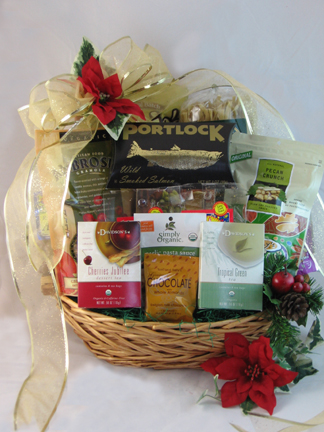 This one is an all time favorite and pretty easy to make or buy off the shelf. It would help to choose the right basket if you know the chocolate preferences of friends and family, i.e. if they prefer white, milk or dark chocolates. Go in for some exotic Belgian, French and Swiss chocolates. Add small packets of chocolate fudge, chocolate covered dried fruits, pretzels and chocolate cookies.
Gourmet Cookies Basket
Gourmet Christmas gifts more often than not consists of boxes of cookies, bakes at home. If you want the entire basket to be filled be gourmet cookies make some nice and innovative cookies and add a special touch to them either by topping them with frosting or decorating them with colored sprinkles and chocolate chips.
Wine and Cheese Basket
Choose some nice wine bottles of different varieties, such as a sparkling wine, musar vintage red wine etc.Since wine and cheese look good together, you will have to research a little on which cheese goes well with which wine. Also be aware of the wine preference of the person you want to gift this basket to.
Hope you find these ideas useful and pick the one that suits your taste, style and budget. 
Image Credit: gifttree.com, theroyalbasketco.com, www.theworldwidewine.com
Top 5 Gourmet Christmas Gifts