How to Buy Blood Oranges
8 Dec 2010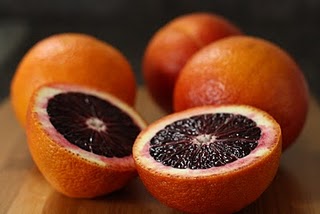 Cooks value blood oranges for their deep color as well as the complex flavor they lend to desserts, salads, meat dishes and jams. If you want to add this flavor to your food, you must know how to buy blood oranges. The most common of all available varieties of blood orange is the the Moro variety which is extensively sold in the United States. In the year 2008, the Agricultural Marketing Resource Center found that Moros were sold  for $3 per lb. and Taroccos for $3.90 per lb. in a San Francisco farmers' market. Blood oranges are also available at some grocery stores, gourmet markets and even natural food stores. Here is how to buy blood oranges. 
Check whether your local stores have fresh blood oranges during the harvest season which begins from December and lasts till April. Incase blood oranges are not available in your local markets, you can find it at the nearest farmer's market in your area by visiting the U.S. Department of Agriculture Farmers Market Search web page.
While choosing oranges, pick the heavier ones. The beat blood oranges possess a mild floral scent. Blood oranges that have soft spots or blemishes must not be purchased.
Buy only that number of blood oranges which you can consume within one to two weeks. This is the estimated time for which blood oranges will be keep at room temperature. If you want to extend the storage time of the blood oranges, refrigerate them. This will keep them in good condition for as long as three weeks.
image credits : purepastries.blogspot.com
How To Buy Blood Oranges