Learn How To Stretch Your Food Budget And Make It Last Longer

6 Dec 2010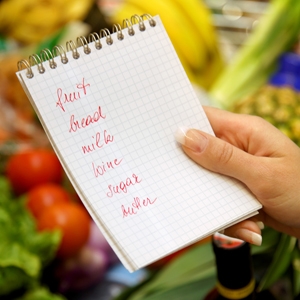 Everyone needs food to survive, even in times of crisis. There are no courses in school that teach you how to stretch your food budget but we've compiled a list of proven methods used by ordinary people like you and me. You can save money and still eat healthy! 
If you are a meat lover…..
Buy less expensive meats and tougher cuts of meat. Use them in stews or marinate them because marinating tenderizes meat faster. Use a slow cooker for making delicious dishes out of tough meat chunks.
Buy more beans
Switch to cheaper protein foods like beans. Beans are loaded with protein, inexpensive and tasty at the same time. Use canned or dried beans, which are available in all varieties and can be used in many recipes including salads.
Store soups
Soup is an ultimate dish for stretching your food budget. They are nutritious, inexpensive and absolutely filling. Use leftover stock, veggies, beans and anything that is available in the kitchen. Eat soup with whole grain bread for a complete meal. Freeze all leftover soup for the next meal.
Target shopping
Before going shopping, make a list of what you need for the whole week. Eat before leaving, so that you don't succumb to any cravings while shopping. Only go to the sections of the store that have what you need.
Make your snacks yourself
Ready to eat snacks are very expensive, you can save huge amounts by making your own snacks at home.  Making snacks at home turns out to be much cheaper and if you cannot resist snacks the best way is to make them at home.
Use all leftover food as quickly as you can
Do not keep leftover food for a long time. Make a few variations in them and use them as soon as possible. The longer they stay the less appetizing they become.  Do some research on how to use leftover foods and enjoy them as well. Avoiding wasting food is the best way to start stretching your food budget.
Never waste food
Most of the foods that we eat are edible completely. If your bananas are overripe, freeze them for smoothies or use them for making banana bread.  Keep the bone from roast chicken or beef for making stocks and stews. The stems of parsley and other herbs can be thrown into soups. Use stale bread as a substitute for bread crumbs.
Go meatless for a couple of days every week
Dumping meat dishes once in a while is good for health and you can save a handsome amount.Try to find your favorite vegetarian dishes and eat them once in a week. Explore new vegetable recipes for the meatless days.
Make a little more effort in kitchen
Buy whole vegetables, make your own salad and buy less processed food like whole cheese and unwashed vegetables. A few preparations done at home will save you a lot.
Keep an eye on the sale section
Buy foods that are seasonal and on sale. Learn new recipes and take advantage of discounts instead of buying expensive and non seasonal foods.
Compare price from different supermarkets
Compare prices from different places and calculate the unit price (rather than overall price) when a particular food is available in different sizes.


These were some of the many ways of cutting down your spending on food drastically. Use these tips to start saving your hard earned money.
Image Courtesy:   hostedmedia.reimanpub.com
Learn How To Stretch Your Food Budget And Make It Last Longer