Tips For Creating Personalized Hanukkah Food Gifts With Kosher Fruit Baskets
1 Dec 2010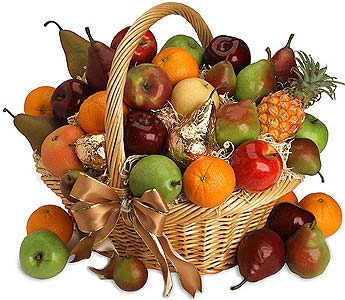 Kosher fruit baskets have been an all time favorite gifting solutions for Hanukkah (or Chanukah if you prefer) from time immemorial, almost bordering on the being labeled as generic. However, if you wish to present your dear ones with something more thoughtful then here are a few helpful tips for personalizing your Hanukkah gift not turn it into just another kosher fruit basket.
In the present times, when one can never be sure of a person's food preferences, allergies, and dietary restrictions kosher fruit baskets are the safest Hanukkah food gifts to present. Moreover, they are healthy, mostly allergen free, and most importantly visually appealing. Though choosing to gift a kosher fruit basket is not difficult; selecting the right kosher fruit basket and trying to make it as special sure requires some planning and creativity.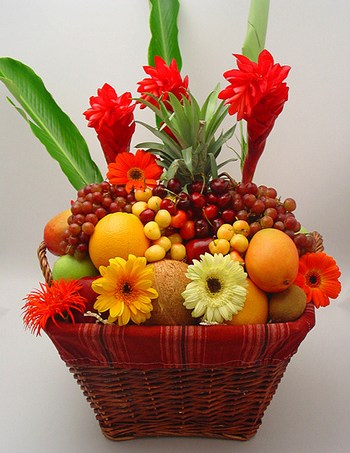 First, you need to decide whether you want to make the fruit basket yourself or purchase a well arranged fruit basket. Both have their pros, while homemade kosher fruit baskets will ensure you with personalized Hanukkah food gifts, it sure is time consuming and requires lots of work. Whereas, purchasing them will save time, and give a professional touch to your present, plus you can always add a few goodies that will add the missing personal touch to these presents. However, all this comes for a price, making ready-made kosher fruit baskets a costlier option. So weigh your needs against your wants and make the right decision.
Homemade Hanukkah food gifts: In case you choose to make the kosher fruit basket yourself, then first you better do some research on fruit basket arrangements. Theme based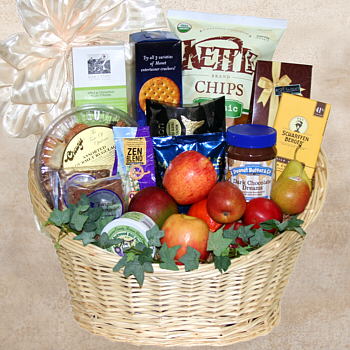 kosher fruit baskets seem to work wonders as great Hanukkah food gifts for near and dear ones. So decide upon a theme and select the fruits and other items in the basket in keeping with the whole scheme. Adding flowers, gourmet foods like wine and cheese, and edibles like nuts and chocolates will only enhance the aesthetic appeal of your fruit basket.
Commercial Hanukkah food gifts: However, if you choose to give a professional touch to your fruit basket and relieve yourself to the burden of making one yourself here is a quick guide on how to turn these commercial products into personalized Hanukkah food gifts:
A variety of kosher fruit basket solutions is available in the market today. From basic fruit only gift baskets to gourmet fruit baskets and fruit baskets with floral arrangements, you can buy anything at a reasonable price. However, instead of purchasing an already arranged kosher fruit basket, personally choose the fruits and other edibles to be included into the kosher fruit basket. If the supplier has a choice of fruit basket arrangements, then select the one that you feel will complement the personality of your dear one the best.

Another simple way of adding a personal touch to store bought kosher fruit baskets is to add a handwritten note or a handmade greeting card to the gift basket. You might also choose to carry the gift basket to your dear one's place, instead of mailing it to the person.

However, always remember that the best of the Hanukkah food gift baskets can be ruined if the fruits and other edibles in your kosher fruit basket are not fresh. Hence, always choose reputed suppliers for buying the kosher fruit baskets. Also, choose only those fruits that are in season and are easily available.
So wait no more, surprise your dear ones and make them feel special this Hanukkah with personalized kosher fruit basket.
Image Credits: fancifullgiftbaskets.com, beverlyhillscaviar.com, mygoodness.co.nz, simplyclassicfruitbaskets.com
Tips For Creating Personalized Hanukkah Food Gifts With Kosher Fruit Baskets