Top 5 Jewish Pastries For Kids
1 Dec 2010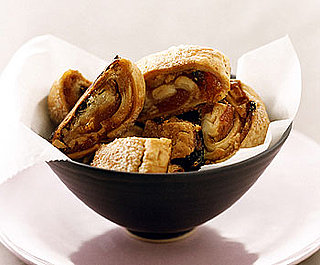 It is generally found that during festive occasions kids are largely forgotten, but during this Hanukkah season you can make up for all those slips by serving them traditional Jewish pastries. Jewish Pastries are perfect Hanukkah food kids.
Here is the list of some of the most savored Jewish pastries, which will make your kids jump with joy.
1. Hamantash
This is also called (h)umentash, hamentasch, homentasch, homentash, and hamentaschen. This three cornered pastry is mentioned in the Book of Esther (one of the holy books of the Hebrew Bible). Hamantash is stuffed with array of fillings ranging from apricot, prunes, nut, poppy seed, apple, chocolate, cherry, dulce de leche, caramel, cheese and halva. The butter cookie crust and exceptional assortment of fillings adds authenticity to this dish.
2. Mandelbread
Mandelbread is  called Mandelbrodt, Mandelbrot in chaste Yiddish. This dessert is a hit with the Eastern European Jewish population. Mandelbread is nothing, but a pastry made of almonds, but you can use other nuts too. This pastry is baked twice like a regular Italian dish biscotti. Although its exact origin is unknown, but experts believe that the idea was derived from the Italian biscotti because unlike other breads the bread is double baked.
3. Rugelach
It is believed that these crescent shaped butter filled Jewish pastries have got Ashkenazic origins. Experts say that the traditional crescent shaped rugelach are of Austrian descent because the historic texts depict that something similar to these cookies were distributed during the Battle of Vienna in 1683. Generally cream cheese or sour cream is used to prepare the dough, but you can go pareve way by substituting the dairy products with chocolates, raisins, cinnamon, walnuts, marzipan, and poppy seed. Although these dishes are not fried in oil, still they can be served during Hanukkah.
4. Nunt

This is a typical Jewish pastry, which is generally served during the Jewish celebration of Purim, but you can serve it during Hanukkah party too. These pastries derive their uniqueness from the stuffings used to prepare it. Nunt is prepared by cooking sugar with forest honey and then it is blended with coarsely grounded walnuts. You can also blend poppy seeds, sesame and ginger with walnuts to enrich its flavor.
5. Zeeuwse bolus
This is an unusual Jewish pastry, which derives its name from the place of its origin. It was first baked in Zeeland (a place in Netherlands) by some Sephardic Jewish bakers who inhibited the place. The word bolus in chaste Yiddish tongue refers to balls. The shape of these pastries may differ according to ones taste preferences. The dough is generally shaped crescent and covered with cinnamon and treacle. Some bakers also prepare ginger and orangeade balls stuffed with orangeade and almond meal. You can perhaps gift these bright yellow colored balls to kids. Bolus taste good when served with a coffee.
Image courtesy: images.teamsugar.com
Top 5 Jewish Pastries For Kids