How to Make Christmas Food Gifts For Cheap
21 Oct 2010
Learn how to make Christmas food gifts for cheap and discover a special way of greeting your loved ones even when you are on a tight budget. Foods are something, to which no one can say "no." Plus, with foods you always add your personal touch to a gift and make it more special in your own way. Foods don't have to be costly all the time and who said when it comes to food gifts, you can only go gourmet? Homemade food is the ultimate option for people who want to make it special for their loved ones but do not have the money to splurge on expensive showpieces and gourmet food. Moreover, show pieces, books, clothes, CDs and flowers are far too common. The last thing you will want to hear is "Oh Thank You for this lovely gift, but somebody already presented me the same thing!" So, when you have no money to go and splurge and definitely not a dollar to go and buy a gift that becomes a Christmas "forward", let's find you out exciting ways of surprising your close ones and make them feel really really special. Now, I will let out some secrets on how to make Christmas food gifts for cheap, so that you don't have to spend that extra cash to show how special they are for you!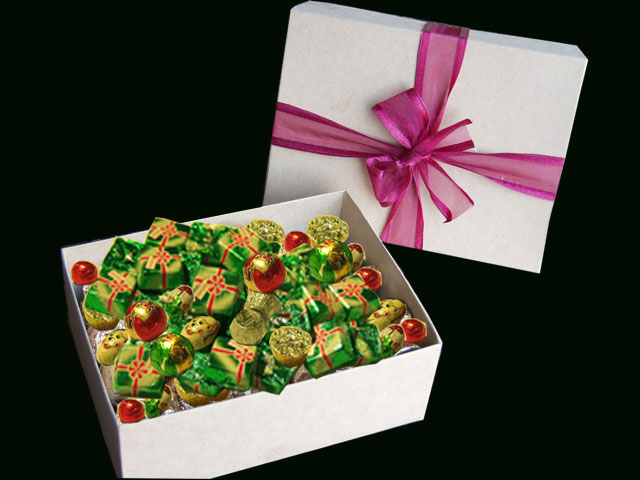 Tips on making cheap Christmas food gifts
Before you cook
Choose a recipe that you think the person who you are about to present it to, will like. It is always a good idea to pick a recipe that can be made well ahead of time. Also, when confused as to what recipe to choose, just try to recall what kinds of foods the concerned person likes. Also, if you are planning a non-vegetarian food, determine if he or she loves meat and fish. Keep in mind the allergy issues too. Again, if the concerned individual is on a special dieting like weight loss or no carbs eating, then it would be a great idea to pack a special homemade meal based on the diet requirements. 
Readymade foods
If you aren't a good cook, then go for some readymade yet affordable choices. If the concerned person is fond of dry fruits and nuts, then you can consider gifting him or her a box of spiced nuts. Depending on the likes of the person your cheap Christmas food gift options can range from cookies, toffees, fudges and assorted cakes to brownies, cocoa mixes and dessert sauces.
Make it special
Making cheap Christmas food gifts is all about requesting your creativity and imagination to help you. Next, all you need to do is shop for decorations (like wrappers, ribbons, greeting notes etc) and containers of your choice. You will need them to pack the food and present it in an attractive way. After all, special things for special people should be presented in special ways ! 
Picture Source: gift4max.com
How To Make Christmas Food Gifts For Cheap