Top 10 Inexpensive Cuts Of Meat

29 Sep 2010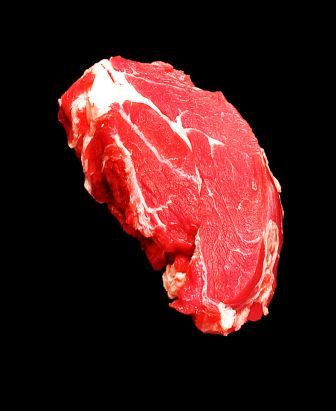 I always look for inexpensive cuts of meat as these can help to save a lot of money in the long run. Here are the top ten inexpensive cuts of meat which you can use  for several meals including your grilling and barbecue recipes. Lets find out more about these low cost cuts of meat.
1. Chicken – Chicken is the common choice of  food lovers. Chicken recipes are easy to make and good to eat at the same time being cheap. When you are buying chicken avoid the pre cut pieces as these are expensive. The rest of the  chicken pieces which are kept aside as throw away are inexpensive cuts. You will just need to  place your chosen chicken pieces on the grill, add some barbecue sauce and your meal will be ready in some time!
2. Chuck steaks – This can be the best cut piece. These pieces might not be as tender but if you marinade them well, they will become tender when you cook them. Do not overcook these pieces – cook them over medium flame when on the grill.
3. Ribs – Ribs are my favorite and they are inexpensive too. I love the taste of beef or pork ribs when they are cooked on slow heat.  When you are purchasing ribs, you need to look for those pieces which have more of meat and little bit of fat. Fat is needed to keep the meat moist. You will love the flavor of rib meat cooked in a barbecue sauce.
4. Hamburgers cuts – When we talk about grilled food we cannot forget the cheap  hamburgers. You can choose fresh ground beef for these hamburgers. If you are making burgers at home it is best to keep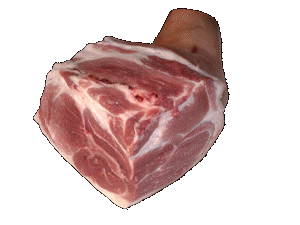 the cooking simple with a less thick bun.
5. Pork shoulder – These are said to be the most inexpensive parts of the pork. To make wonderful meals from pork shoulder, you can smoke them at low heat in your barbecue. You can have them in your sandwich – they will taste wonderful.
6. Flat steaks - These are mainly in the form of skirt steak, hanger steak and flank steak. Butchers normally sell them as ground beef. You can use these pieces after marinating them only as these are very dry. Have them with rice, tacos or even pasta.
7. Brisket: Untrimmed beef brisket is no doubt one of the most inexpensive parts to buy. However, once you cook it, you will probably get just the half of it as weight. You can buy a beef brisket of the front side as well as back side as per your needs.
8. Hot dogs - Hot dog cuts are really inexpensive as these are made mostly from throw away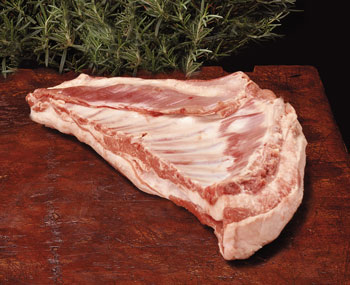 pieces. You can save a lot of money on hot dogs.
9. Lamb breast – Lamb breast is cut from the rib section of the lamb. It is quite flavorful. You should first make a marinade for lamb breast and soak it for several hours before you start cooking. If you manage to get a thin slice, you can grill it immediately.
10. Turkey: Once the holidays are over, Turkey does not get many buyers. If you have many guests coming over, one of the most economical ways is to feed them turkey. Turkey breasts are very inexpensive but can make some really delicious recipes.
These are just some of the meat cuts that can be easily purchased and used happily during gourmet feast or to add flavor to your barbeque party. 
Image credits: csumeats.com, askthemeatman.com, spectrummeat.com
Top 10 Inexpensive Cuts Of Meat