How To Choose Funeral Food Gifts
21 Sep 2010
Choosing funeral food gifts is really a critical issue for many of us. You never know, what exactly will give relief to the grief-stricken persons. However, funeral food gifts could be a nice idea, as it can be shared with the family members along with sharing the grief of losing a near and dear one. Here are few useful tips on how to choose funeral food gifts.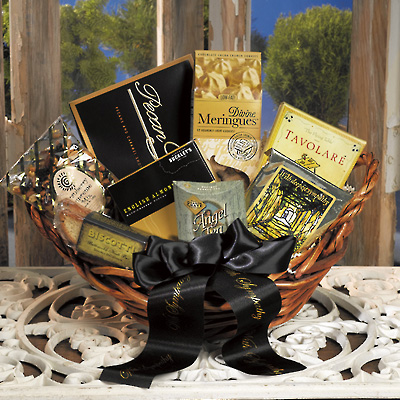 To choose a funeral food gift, you can order for the menu or can even prepare at home. I will give little more preference in preparing the funeral food at home, because it ensures a personal touch to the recipient. However, if you are not confident of cooking or don't have sufficient time to spend for cooking, then you have no other options left other than buying ready made food.
While choosing funeral food gifts, you should go for a simpler menu. Remember that this is not the time that they would be in a state of mind to enjoy some delicate recipes. So, any kind of normal or regular staple food will do to provide their meal, as they will not feel like cooking in these days.
To select the menu, you must consider your ability to cook the item, in case you are planning to cook for them. As a funeral food gift, you can think of taking starters or appetizers or snacks or meal, whatever you prefer. But make sure that they are fresh and tastes good. However, avoid dishes with hot spices. People normally prefer light soups, pastas, lasagnas, casseroles or light sandwiches to eat during this time. You can also consider baked items like cakes or pudding, while choosing funeral food gifts.
When you order the food from outside, then you may also give them special instruction to prepare it lightly. It will be better to take the food as soon as it is ready. Otherwise choose something, which can be reheated before eating.
Other than these, you will also have another option of buying gourmet food baskets for the family. You will get a number of options to select from, at your local grocery shop or at the online food shops. An assortment of foods like chocolate, coffee, cookies, wine etc can even come to be handy during this time to serve to the persons who are visiting the family.
While taking funeral food gift, do not buy in plenty, as many other people will also bring food for them. It will be an additional headache for them to store large amount of food. However, if you choose something dry or can be kept for long time, then you don't need to worry on the issue. 
Image Courtesy:auniquefindgiftbaskets.com
How To Choose Funeral Food Gifts