Calf and Half Pitcher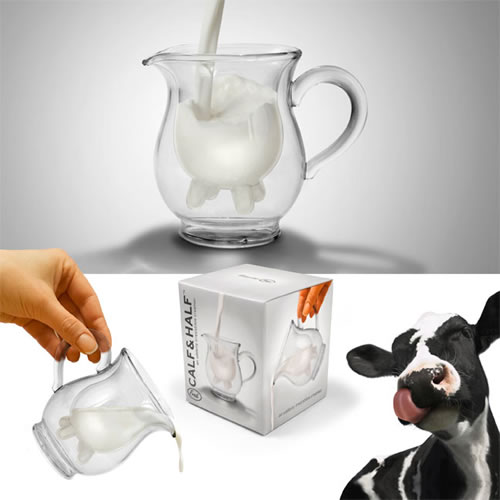 Funny gadget to serve that farm fresh cream!
It goes without saying that this calf and half pitcher will add extra tang to your over the coffee table chats. This pitcher is handcrafted and the double walled glass with udder design only adds to its charm. Makes a perfect gif too! Yeah, the calf and half pitcher comes individually gift boxed, check it out here!
Calf And Half Pitcher