Is a TV food show about food or the chef?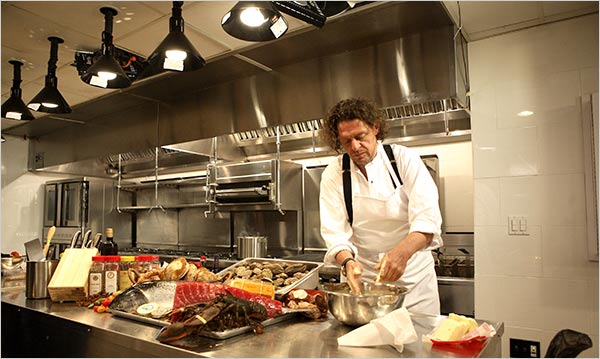 If you've been watching food shows on TV, you will realize that these shows have got more to do with everything other than food. Popular food shows and competitions like 'The Chopping Block", "Hell's Kitchen", "Iron Chef America" and "Top Chef" seem to be offering too little in terms of culinary tips and creative food-works. No wonder, passionate foodies, like you and I, who like to nurture the gourmet in us, are left disappointed!
Cookery show contests seem to be more about the charm of the contestants and not about their culinary aptitude. Such gimmicks for acquiring fast popularity might boost up the popularity of the shows instantaneously, but in the long run they are proving to be a big flop! That's why you see a lot of the shows closing down within weeks. Food show hosts should realize that any serious foodie watching a food show is innately food-centric and not chef-centric. The charisma of the chef fails to hold the interest of the audience for long and a TV show can survive only if it offers what it is originally meant for.
If you want to know more about how TV shows are splashing water on foodie expectations, should read more about it here.
Source: New York Times 
Is A TV Food Show About Food Or The Chef?