Tis the Season for Panettone! Bauducco Panettone Returns This Holiday!
It's officially December, which means that Bauducco Panettone, a moist, sweet, Italian specialty cake, is returning to store shelves as a traditional holiday favorite. The light, airy texture and subtle sweetness of this Panettone make it extremely versatile in its use. As a matter of fact, panettone can be used in a variety of recipes, like the ones found below, or simply sliced and served on its own alongside a cup of coffee or hot chocolate. 
Having the chance to try it ourselves, Bauducco Panettone incorporates the highest quality ingredients into their panettone, which gives it the moist, rich flavor that Panettone is traditionally known for in Italy. Coming in two flavors, the original Sun-Maid Raisin and the new Hershey's Chocolate Chip, Bauducco Panettone invites its fans to stick with tradition but explore a new, slightly sweeter version of the delectable holiday favorite. Replacing the traditional raisins and dried fruit with Hershey's chocolate chips, gives Bauducco's new panettone a more dessert-like quality, which is perfect for use in desserts like bread pudding or even breakfast items like French toast.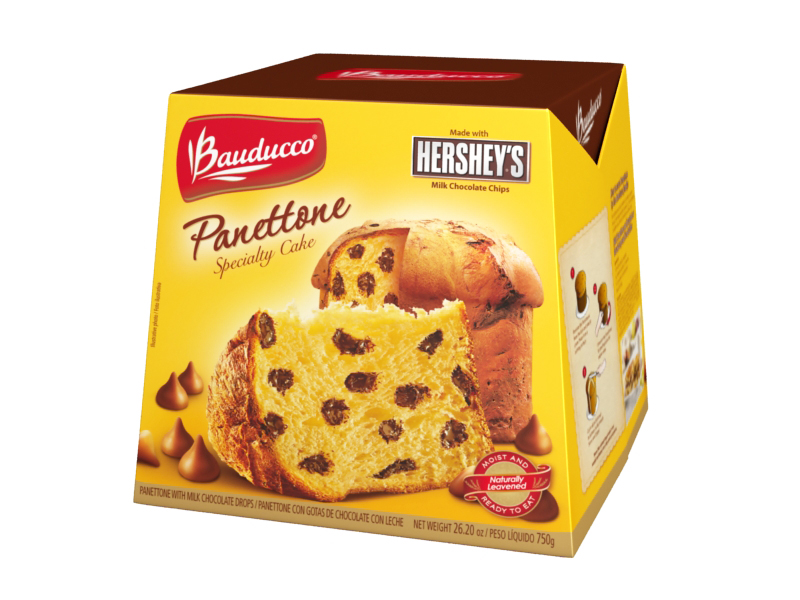 Bauducco Panettone also offers their specialty bread in unique packaging for the holidays, making it the perfect gift for any dinner party you may be attending this holiday season. Bauducco Panettone Gran Natale, with almonds and a sugar glaze, comes in a premium package for an especially impressive gift while Pandoro, a new addition to the Bauducco family this year, is a specialty cake with powdered sugar frosting. Both serve as a unique holiday gift that's suitable for any crowd on any occasion.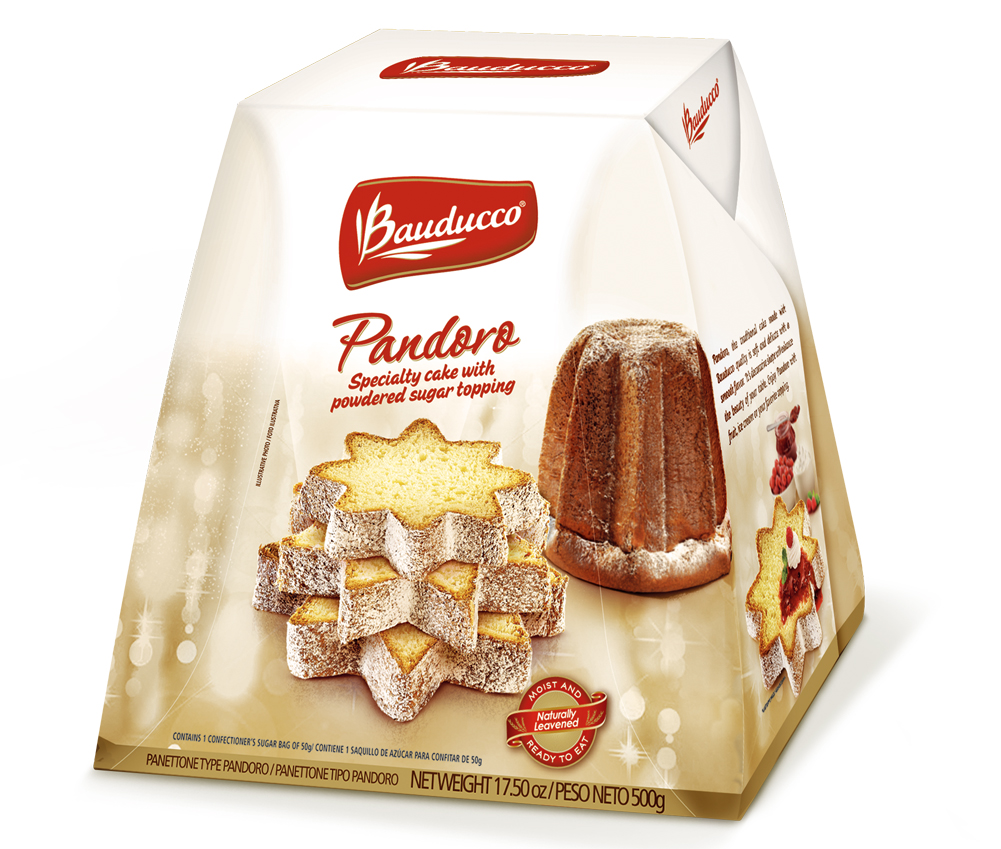 You may not realize this by simply looking at it, but each Bauducco Panettone takes approximately 52 hours to make from start-to-finish. During this long process, bakers mix in flour, eggs, sugar and other ingredients, while repeatedly returning the dough to the fermentation room to rise. Finally, the panettones are baked, allowed to cool, and packaged to be sent to retailers. 
Bauducco Panettone returns to store shelves this holiday season and is available at grocery stores, drug stores and mass market retailers nationwide. For more information on Bauducco Panettone, as well as recipes and serving suggestions, click here, and be sure to check out some of iFood.tv's FAVORITE recipes using panettone below:
Tis The Season For Panettone! Bauducco Panettone Returns This Holiday!