Top 10 Moroccan Cook Books

14 Mar 2012
Moroccan cuisine is rated as the best food from the region and enjoyed all over the world. The related cook books offer a glimpse into the rich culinary heritage of Morocco and include a great collection of the some of the most authentic and traditional dishes from the area. Here are the top cook books for you: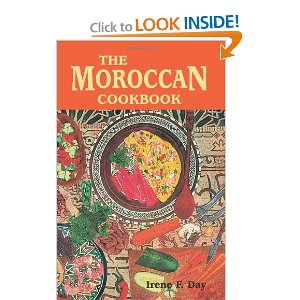 Some of the most popular specialties are mentioned in the book and range from a wide variety of dishes such as shish kebob, frackh or baked beans and couscous. Instructions are easy to follow and concise – truly one of the most sought after books on Moroccan foods.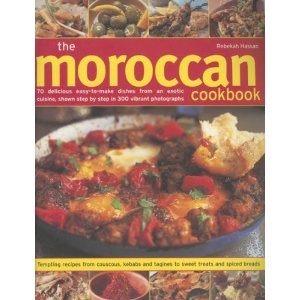 This book is penned down by Rebekah Hassan and offers nearly 70 traditional dishes. Some of the most classic recipes are explained in easy to follow instructions which make cooking simple. A must –buy for the lovers of Moroccan dishes who desire to make these recipes at home.
3. Tagines & Couscous: Delicious Recipes for Moroccan One-pot Cooking: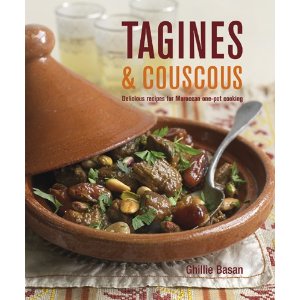 This book is popular for its huge collection of best classic recipes. There are chapters on Traditional lamb tagines and include lamb tagine with pistachious, dates and almonds. Some of the other less traditional foods are included which includes beef tagine with sweet potatoes, beef, kepta and sausage tagines among other foods.
Other Best Moroccan cook books:
1. Couscous and Other Good Food from Morocco  by Paula Wolfert 
2. Modern Moroccan: Ancient Traditions, Contemporary Cooking 
3. The Vegetarian Table: North Africa (Vegetarian Table Series , Vol 4)
4. Mourad: New Moroccan  by Mourad Lahlou
5. The Food of Morocco 
6. Flavors of Morocco: Delicious Recipes from North Africa
7. Cooking at the Kasbah: Recipes from My Moroccan Kitchen
With so many super books on Moroccan cuisine and dishes – will preparing authentic Moroccan food, be tough for you? Take your pick and enjoy the best of the foods from the region.
Image credits: Amazon.com
Top 10 Moroccan Cook Books