Top 10 Cajun Cook Books

13 Mar 2012
Cajun food is popular for the use of locally available ingredients and its simple preparation. Cook books which offer authentic Cajun food are a collection of classic and traditional dishes from the region explained very simply. We recommend these top 10 books on Cajun cooking for their special notes for novice cooks, references and anecdotes which make cooking truly enjoyable and interesting.
1.  Real Cajun: Rustic Home Cooking from Donald Link's Louisiana: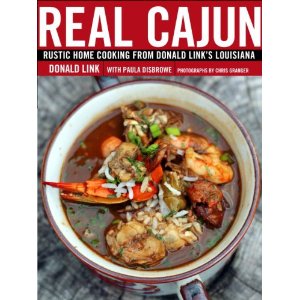 This book is penned by Donald Link and is an amazing collection of some of the most delicious sausages and seafood – making it the to selling cook book on Cajun food. This is a guide for all those who are looking for refreshing Cajun dishes, which are well explained here in easy to follow instructions and small references and stories.
2.  Justin Wilson Looking Back: A Cajun Cookbook: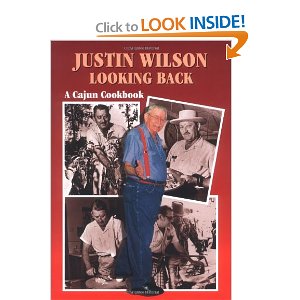 One of the most popular books and known as the culinary trendsetter – this book is a collection of some of the favorite recipes. This is an illustrative collection of a personal style of cooking and the best collection of Cajun cuisine which have been popular since ages.
3.  The Top 100 Cajun Recipes of All Time: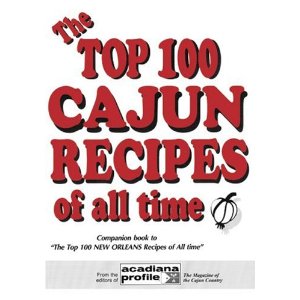 This is a soft cover book which is an amazing collection of 100 recipes which have been selected by the talented editors of "The Magazine of the Cajun Country.". Some of the classic dishes from the Cajun cuisine are explained here and includes Maque Choux, Pralines and Crawfish Etouffee.
Other Best Cajun Cook Books:
1. Lily's Little Cajun Cookbook  by Eric Wilder
2. Chef Paul Prudhomme's Louisiana Kitchen  by Paul Prudhomme 
3. The New Orleans Cookbook by Rima Collin and Richard Collin
4. Who's Your Mama, Are You Catholic, and Can You Make A Roux? (Book 1): A
5. Cajun / Creole Family Album Cookbook by Marcelle Bienvenu
6. My New Orleans: The Cookbook
7. The Encyclopedia of Cajun & Creole Cuisine  by John D. Folse
Pick up your preferred Cajun cook book and prepare the dishes at home. Don't forget to let us know the name of the book you picked and your assessment of the recipes.
Image credits: Amazon.com
Top 10 Cajun Cook Books