Ridiculous Bacon Products In The Market
24 Feb 2012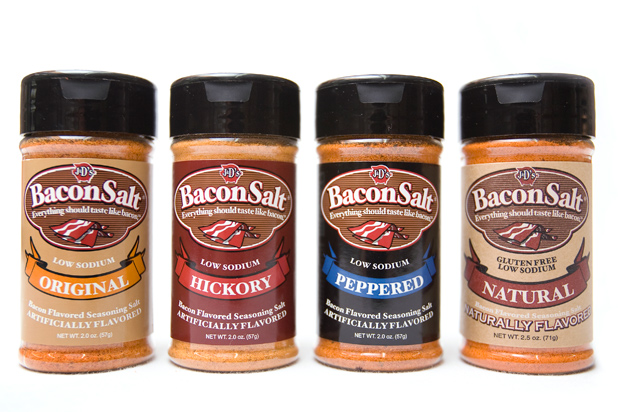 Bacon is the one thing that lands up at almost every breakfast plate in America every single morning. However, these ridiculous bacon products will have you jumping out of your seat in no time and not out of joy but disgust. People use bacon in chocolate, cupcakes, pasta, doughnuts, ice cream, even frosting, so you would think there is not end to what people can do with bacon. You couldn't be more wrong:
1) Bacon Salt
These flavored salt crystals, which are available in pepper, original, hickory, and natural varieties, do nothing more than make everything taste like bacon. So use at your own convenience.
2) Gummy Bacon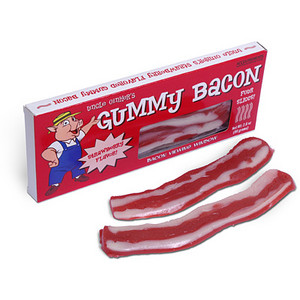 This gum is like short bacon strips but fortunately, it tastes like gum candy, so it is a little safer to try.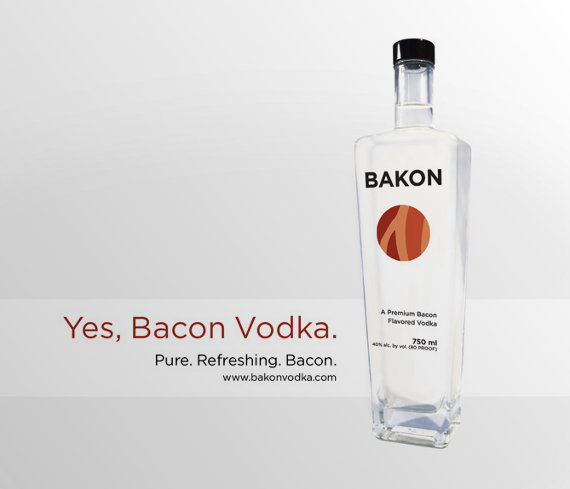 3) Bacon Vodka
You may have had only berry and vanilla flavored vodka so far. So how about some bacon-flavored vodka too?
4) Bacon Envelopes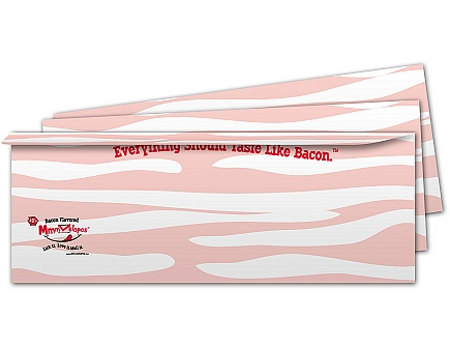 Are you sure you want to send your letters in this one? Just beware that every time you lick them to seal them, it is not gum but bacon, which you will taste.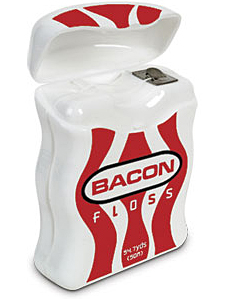 5) Bacon Floss
This one had us laughing because seriously, you cannot really use this one if you want clean teeth, right? Bacon is something you eat after you have flossed, not before it.
6) Bacon Toothpicks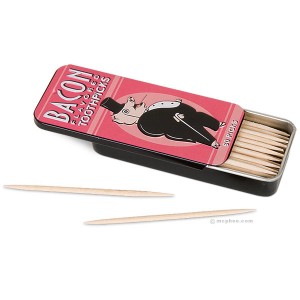 Well if you did not have enough bacon at dinner, you can have some more while picking your teeth.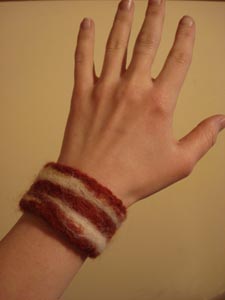 7) Bacon Wristband
How about putting some bacon on your wrist and licking it too? Gross, right? Well, once you wear it, you won't find it hard to do so.
8) Bacon Soap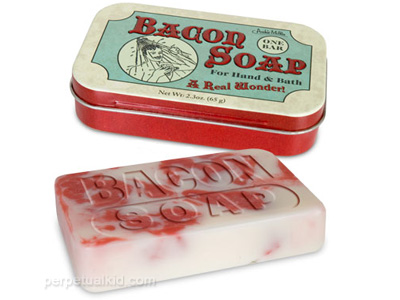 Ewwwwww is the first reaction people give when they face this. Really! A soap with bacon in it, you won't know whether to eat it or take a bath with it.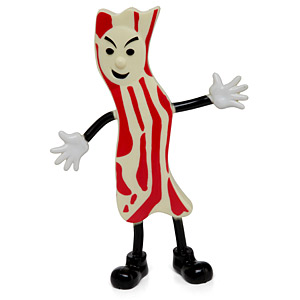 9) Bacon Action Figures
The bacon in this set of action figures is the heroic "Mr. Bacon" while his nemesis is the cube-shaped "Monsieur Tofu."
The bacon products can be delightful as well as ridiculous. Any way, bacon doesn't stop surprising you in whichever way you have it. However, if you thought you had seen all about the ridiculousness of bacon, read about the bacon bra.
Image Courtesy: thedailymeal.com, thinkgeek.com, stylecrave.com, geekologie.com, uncrate.com, mcphee.com, nheilke.com, perpetualkid.com,  kommein.com
Disclaimer: The image copyrights belong to its owner. The usage of the image in this blog is purely for the entertainment purpose. No copyright infringement intended.
Ridiculous Bacon Products In The Market