Top 10 Caribbean Cook Books

22 Feb 2012
Trying to prepare the richly spiced and seasoned delicacies of the Caribbean Islands without having a proper Caribbean cook book is sure to give you a tough time. The fusion of Indian, African, Chinese, European, and Amerindian cuisines, Caribbean kitchens are  home to some of the tastiest as well as most scrupulous eatables.  So, where to get started? Here are some cooking guides you can always rely on to move ahead with Caribbean cooking…
1. Eat Caribbean: The Best of Caribbean Cookery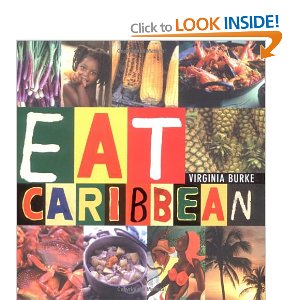 Authored by Virginia Burke, this book offers a glamorous tour of the Caribbean culinary delights. Loaded with traditional as well as fusion recipes, this book is the abode to some of the most spicy as well as most evocative and delicate flavors. From the indigenous Jerk Chicken and Curry Goat to the contemporary delights such as Grilled Coconut Shrimp and mouthwatering desserts, including Little Rum, the books authentic recipes. The book is precisely, clearly, and very well written, accompanied by color images that give you the clear picture of the final dish.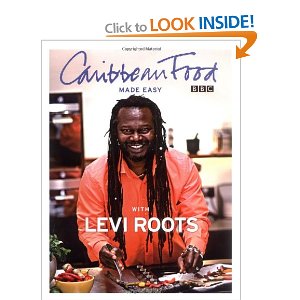 The book lives up to its title. Written by Levi Roots, this book is the revelation of how tasty and marvelous the Caribbean delicacies are. The book offers complete help to prepare mind-blowing recipes with fresh, healthy, and easily available ingredients in the easiest of the ways. A very colorful book, it has been written in simple language accompanied by tantalizing images.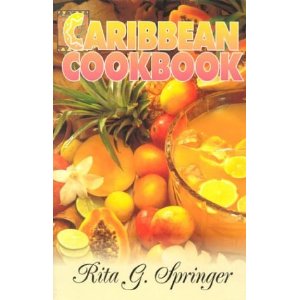 Penned by Rita G. Springer, the book offers a comprehensive guide to the recipes from across Caribbean. Loaded with traditional and authentic recipes, this book showcases the influence of various cuisines on the indigenous kitchen of Caribbean Islands. Whether you are a novice cook or a gourmet chef, this book is a treasure to be added to your precious trove of cooking guides. The recipes are explained in a very comprehensible and comprehensive fashion. Despite lacking pictures, this book is an authentic guide to the humblest as well as fanciest of the Caribbean delicacies.
Other Best Caribbean Cook Books
Caribbean Cookbook: A Lifetime of Recipes by Rita G. Springer
Tastes Like Home: My Caribbean Cookbook by Cynthia Nelson
The Vegan Taste of the Caribbean (Vegan Cookbook) by Linda Majzlik
The Complete Caribbean Cookbook: Totally Tropical Recipes from the Paradise Islands by Beverly Le Blanc
Taste of the Caribbean by Rosamund Grant
Rustie Lee - A Taste of the Caribbean by Rustie Lee and Meia Arnold
Cooking the Caribbean Way (Easy Menu Ethnic Cookbooks) by Cheryl Davidson Kaufman
Caribbean cooking requires oodles of patience as well as a good deal of hard work.  Make sure that you keep the Caribbean cook books handy so that you don't goof up!
Image Credit: amazon.com
Top 10 Caribbean Cook Books