Top 10 Dutch Cook Books

21 Feb 2012
Each of the Dutch delicacy is the visual embodiment of the rich culture and heritage of the Netherlands. Hence, having some good Dutch cook books handy is quintessential to replicate the delights from this nation's kitchens. From the soups to custards to the classic Patat and poffertjes, these cooking guides offer you the required help. Catch a glimpse of some wonderful cooking books of the Netherlands…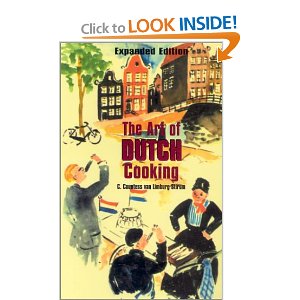 Written by C. Countess Van Limburg Stirum, this book is definitely a reliable guide for a cook who has been inspired by the Dutch culture. A blend of 200 traditional and contemporary recipes, this book offers recipes to cooks at various levels of complexities. With a fresh and clean modern layout, this book offers the wonderful insight into the home cooking of this nation.
2. Dutch Cooking: Traditions, Ingredients, Tastes & Techniques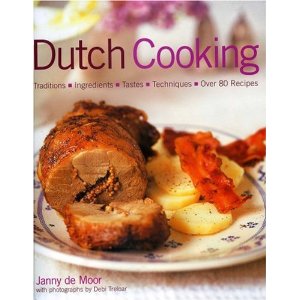 Penned by Janny de Moor, this book is a welcome read for all those who want to explore the distinctly flavorful kitchen of the Netherlands. The book offers about 75 traditional recipes, with easy to follow instructions accompanied by interesting facts. All the recipes mentioned in this book makes use of the fresh seasonal produces.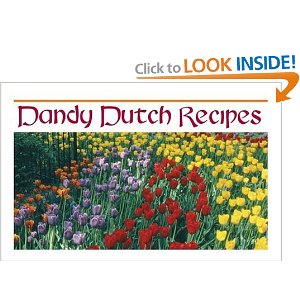 A book from Voyageur Press, this spiral bound book makes a great gift for family and friends. This book is a handy guide to some of the classic recipes of Dutch cuisine. Compiled by Mina Baker-Roelofs, this book is chockfull of Dutch specialties. Dandy Dutch Recipes is an excellent gift for personal collections and as is an admirable souvenir for those interested in Dutch-American traditions!
Other Best Dutch Cook Books
Pennsylvania Dutch Cook Book by J. George Frederick
Pennsylvania Dutch Cooking: A Mennonite Community Cookbook by Mary Emma Showalter
The New Pennsylvania Dutch Cookbook by Ruth Hutchison
Amish Dutch Cookbook by Ruth Redcay
The Dutch cookbook by Barbara Bloem
Classic Pennsylvania Dutch Cooking: 300 Classic Homemade Hand-Me-Down Favorites by Cookbook Resources and Betty Groff
Edna Eby Heller's Dutch Cookbook by Edna Eby Heller
Each of the Dutch cook books mentioned in this blog has a class on its own. So, I would advise you to keep a copy of each one of these with you! Happy Dutch cooking with these wonderful mentors!
Image Credit: amazon.com
Top 10 Dutch Cook Books