Top 10 New Zealand Cook Books

21 Feb 2012
The marvelous dishes of New Zealand can be termed as a delightful fusion cuisine that have a British base and is infused with Mediterranean inspirations. The New Zealand cook books also share information on the vastness and richness of its cuisine along with helping you to prepare the tasty delights. Here are some of the best cooking guides of Kiwi cuisine…
1. A Cook's Tour of New Zealand
Authored by Peta Mathias, this book assures to take you through an enthralling culinary journey of New Zealand. The book, as the name suggests, allows you to experience the extensive culinary knowledge of the author. The book has everything a food lover wants to relish – from the chicory-fed lamb to the wonderful cheeses and from the exotic veggies and fruits to the gourmet ice creams.  
2. Country New Zealand: A Culinary Journey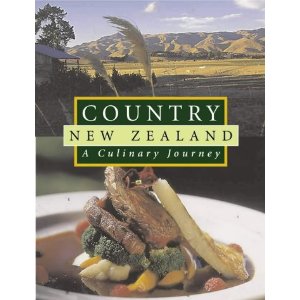 This book written by Ian Baker offers a gastronomic travel across the rural New Zealand. Along with offering the finest recipes from the best chefs of the nation to the lesser know eateries, the book offers 70 plus recipes distinct to each place. Put together with 150 odd classic images, this book is the ultimate guide of Kiwi cooking.
3. A Guide to New Zealand Cuisine: History, Inspirations, Traditional Dishes, and Wines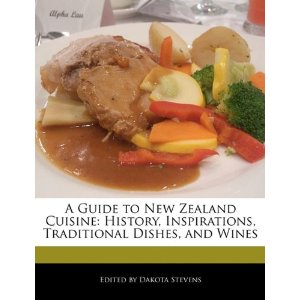 The name says is at all. Penned by Dakota Stevens, the offers you a comprehensive overview of Kiwi kitchens. Plus, it also allows you to get to know about the food history, culinary inspirations, indigenous foods, as well as the regional wines, in detail. The book is sure to be a wonderful inspiration as you learn and try out those mesmerizing Kiwi delicacies in your kitchen…
Other Best New Zealand Cook Books
Simply New Zealand: A Culinary Journey by Ian Baker
New Zealand Country Cookbook by Mark Adams
Edmonds Cookery Book (New Zealand's No. 1 Cookbook) by Tucker Group Ltd
The New Zealand Microwave Cookbook by Jan Bilton
New Zealand Woman's Weekly Cookbook, The by Tui, Ed. Flower
The Mad Chef's New Zealand Game and Seafood Cookbook by Daryl Crump
Corked & Forked: Four Seasons of Eats and Drinks by Keith Wallace
Now gear up to treat your near and dear ones with the amazing delicacies from Kiwi cuisine, courtesy these premium New Zealand cook books. 
Image Credit: amazon.com
Top 10 New Zealand Cook Books