Top 10 Asian Cook Books

16 Feb 2012
Asia is diversely vast, and you can see the reflection in its cuisine.  You will find it puzzling to prepare the Asian delicacies without going through good Asian cook books. From Japan to China and India to Indonesia, the cooking guides vary in their content, with each of them having made their own contributions to the food world. Here are the top 10 assorted picks from my end.
1.  Essentials of Asian Cuisine: Fundamentals and Favorite Recipes
Corinne Trang gives you an opportunity to indulge in a tantalizing Asian tour. Enter into the world of Asian cuisine, and you will find each page fabulous and amazing. A comprehensive exploration, this book brings to you the recipes from China, Japan, Korea, and Southeast Asia. 300 plus recipes, this book offers a thorough insight into the contemporary, yet authentic recipes of Asia. To put it in simple words, this book is the dummies' guide to Asian cooking.
2. Cook's Encyclopedia of Japanese Cooking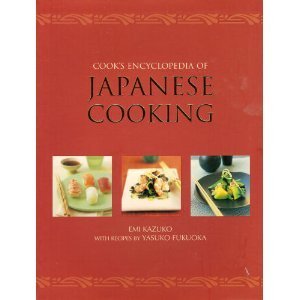 Written by Emi Kazuko, this book offers a comprehensive coaching on Japanese cooking. The book has been divided into two sections, with the first section offering you information related to the cookwares and ingredients. The second part offers you some excellent authentic recipes. This book is just a great treasure for anyone interested in Japanese food - from the novice every day cook to the professional chefs.
3. Thai Food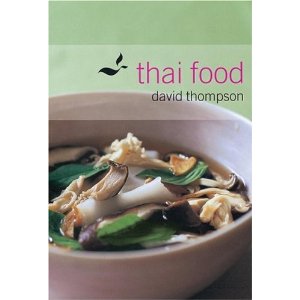 Authored by David Thompson, this book offers hundreds of recipes. The highlight is that along with classic Thai recipes, the book also allows you a chance to prepare some lesser-known, delightful delicacies of Thailand. The book is the proof the thorough and intensive research done by this renowned Australian chef. This book should be treasured by anyone who loves and adores sophisticated food.
Other Best Asian Cook Books
Chinese Cuisine (Wei-Chuan's Cookbook) by Su Huei Huang
The Blue Elephant Cookbook: Royal Thai Cuisine by John Hellon
Southeast Asian Flavors: Adventures in Cooking the Foods of Thailand, Vietnam, Malaysia & Singapore by Robert Danhi
Harumi's Japanese Cooking: More than 75 Authentic and Contemporary Recipes from Japan's Most Popular Cooking Expert
Flavors First: An Indian Chef's Culinary Journey  by Vikas Khanna
Madhur Jaffrey Indian Cooking
Dakshin: Vegetarian Cuisine from South India by Chandra 
China, Indian, Vietnam, Japan, Singapore, Malaysia , and more – each of the nation has its own cuisine. Hence, the picking the ten best Asian cook books is indeed a tough task. So, which one is your choice? 
Image Credit: amazon.com 
Top 10 Asian Cook Books