Top 10 Jewish Cook Books

16 Feb 2012
Jewish cooking goes beyond latkes and briskets. If you want to try those wonderful delicacies, then you should keep the Jewish cook books handy. Along with being your mentor and guide, these cooking books offer you valuable information regarding the culinary traditions of the Jews. Here are my top 10 picks…
1. The Book of Jewish Food: An Odyssey from Samarkand to New York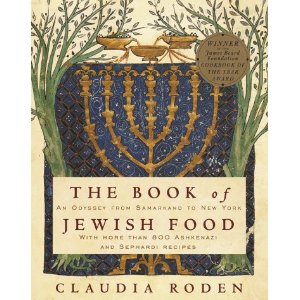 A fabulous work by Claudia Roden, this book offers you about 800 fantastic recipes from both Sephardic and Ashkenazic kitchens. A simple, yet powerfully and elegantly written book, the book has been organized in such a way that the readers will find it easy to browse through. Every recipe is relatively realistic, in terms of the time required and serving size.
2. Arthur Schwartz's Jewish Home Cooking: Yiddish Recipes Revisited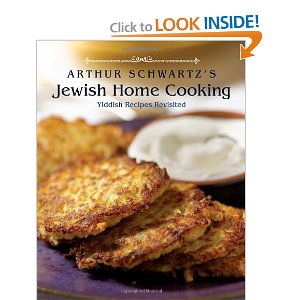 Drift yourself into a world of contemporary, yet authentic Ashkenazi delicacies with this Arthur Schwartz book. Loaded with 100 recipes, the book offers imagination capturing visuals as well as information related to American Jewish culture and traditions. Schwartz' style of writing and presentation makes this book a memorable read.
3. Encyclopedia of Jewish Food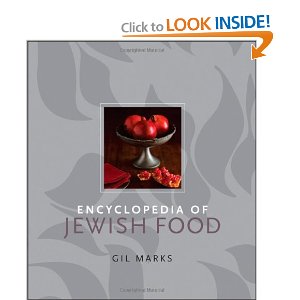 The book has been named right and it offers what its title promises. Authored by Gil Marks, this cooking book is the A to Z guide to Jewish kitchen. This book explores the distinct cultural and culinary traditions of the Hewish. Loaded with 300 plus recipes, the book offers visual illustrations and maps to make the reader's task more interesting. Thorough, authoritative and immensely readable, this book is a must include in your kitchen trove, if you adore Jewish cuisine.
Other Best Jewish Cook Books
Olive Trees and Honey: A Treasury of Vegetarian Recipes from Jewish Communities Around the World by Gil Marks
Jewish Slow Cooker Recipes by Laura Frankel
Cooking Jewish: 532 Great Recipes from the Rabinowitz Family
The Art of Jewish Cooking by Jennie Grossinger
1,000 Jewish Recipes (1,000 Recipes) by Faye Levy
 Jewish Cooking (Best Ever Book) by Marlena Spieler
Jewish Cookery by Leah W. Leonard
These Jewish cook books are joyous reads and highly recommended for discerning cooks. Buy a copy for yourself or gift one to your friend. Either way, they make adorable possessions.
Image Credit: amazon.com
Top 10 Jewish Cook Books