Top 10 Greek Cook Books

15 Feb 2012
You can now enjoy the admirable recipes treasured in Greek households at your home by using the Greek cook books as your mentors. Yes, I am telling the truth. A fusion cuisine in the most correct sense, Greece has countless tasty dishes to choose from. Take a sneak peek at some of the cooking guides that can help you in preparing a Greek meal with fewer efforts…
1. The Complete Greek Cookbook: The Best From 3000 Years Of Greek Cooking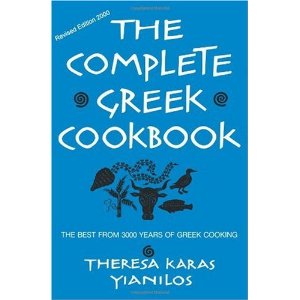 Written by Theresa Karas Yianilos, this book is definitely a classic entry into your trove of cooking books. The book offers about 300 traditional recipes, with more than 1000 variations. Along with offering a systematic procedure of preparing the dishes, the book makes use of myths and anecdotes to make the reading experience a more pleasing and fun-filled one.
2. Greek Revival: Cooking For Life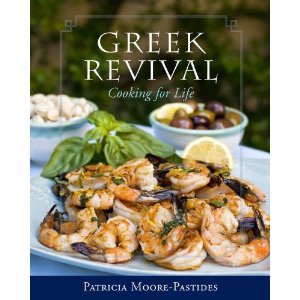 This Patricia Moore-Pastides book has been designed to satiate the appetites of everyday cooks, who yearn to prepare delectable delights. 87 amazing recipes are presented in a very interesting way, introducing you to an appetizing world of edibles. Easy to make and irresistible, these recipes have infused the health aspect into them. In short, it is a beautiful, well written, and practical for those who are interested in cooking delicious, healthy food.
3. The Complete Book Of Greek Cooking: The Recipe Club Of St. Paul's Orthodox Cathedral
The women at St. Paul's Greek Orthodox Church have done an excellent job in putting together these 200 intriguing and exotic grandma recipes. A book exclusively meant for the daily cooks, it offers recipes from various parts of Greece. Explained in an easy, yet interesting way, this book is definitely worth owning.
4. The Olive And The Caper: Adventures In Greek Cooking
A gorgeous book from two magnificent ladies, Susanna Hoffman and Victoria Wise, it guarantees a lively adventure, both when reading and trying out the recipes. This book has 325 recipes with numerable lively essays, impel ling you to try the dishes as you read through. Written in an extremely vivid, detailed fashion, this book is recommended for the foodies, especially if you adore Greek cooking.
5. The Greek Cookbook: The Crown Classic Cookbook Series
Comprehensive and authentic, this book authored by Sophia Skoura and Helen Georges has recipes that will be adored and appreciated by a professional cook as well as a novice. Written exclusively to adapt to American kitchens, the book comes a reasonable cost as well. So, there is no reason as to why one should not include this in their cookbooks gallery.
Other Best Greek Cook Books
Greek Cooking For Beginners by Despina Tsolakidou
The New Greek Cuisine by Jim Botsacos and Judith Choate
Greek Cuisine by Vefa Alexiadou
Regional Greek Cooking by Dean Karayanis and Catherine Karayanis
The Greek Vegetarian: More Than 100 Recipes Inspired by the Traditional Dishes and Flavors of Greece by Diane Kochilas
If you are an experienced cook who wants to try a classic Greek meal or a novice who wants to try out Greek cuisine, these Greek cook books are inevitable resources. So, purchase them now and keep them with you! 
Image Credit: amazon.com
Top 10 Greek Cook Books