Top 10 Tamil Cook Books

15 Feb 2012
The richness of the culture and heritage of Tamil Nadu has played a major role in giving rise to some of tastiest delicacies of the world. Having two or three Tamil cook books handy will always help you to try out some fabulous recipes from this South Indian state. Here is a list of the 10 best cooking books you can refer to…
1. A Taste of Madras: A South Indian Cookbook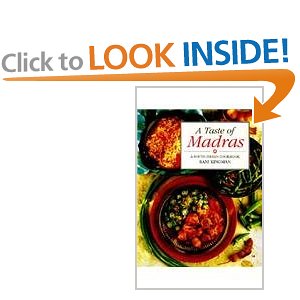 Never start reading this book with the assumption that it is going to be yet another Indian cookbook. Written by Rani Kingman, a person who has spent more than a decade in Tamil Nadu, this book offers a wider range of authentic Tamil dishes. In most of the cases, we think of this state's cuisine being more of a vegetarian type. However, this book will be a revelation to all those have that misconception. In short, this book is a classic source of Tamilian recipes.
2. Classic Tamil Brahmin Cuisine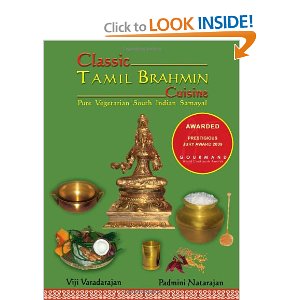 This book has won the Special Jury Award at the Gourmand World Cookbook Award in 2009. Authored by Viji Varadarajan and Padmini Natarajan, this book reflects the delicacies from the traditional Tamil Brahmin kitchens. A very well written book, it emphasizes on the Hindu belief that food is the ultimate form of Almighty. With over 70 mouthwatering vegetarian dishes, this book is the perfect starter to Tamil cooking.
3. Samayal: The Pleasures of South Indian Vegetarian Cooking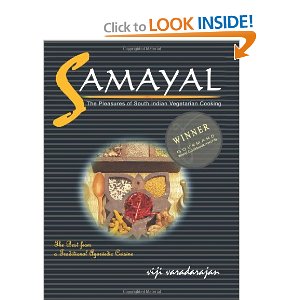 A book by Viji varadarajan, this simple, yet trustworthy guide will help you to indulge in Tamil cuisine cooking with utmost ease. Simple recipes, easy methods of preparation, tantalizing photographs of finished dishes – this book can be rightly hailed as the manuscript of Tamil cuisine.
4. Chettinad Kitchen: Food and Flavours from South India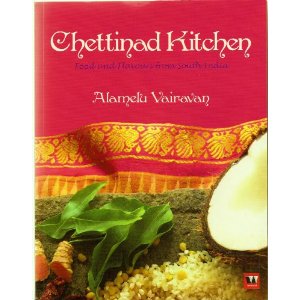 Chettinad cooking is one of the vital ingredients of Tamil cuisine. This book written by Alamelu Vairavan offers you an insight into some of the most irresistible non-vegetarian and vegetarian dishes of this cuisine. From the palaharams or breakfast to the assorted gravy-based dishes, called kulambu, to the stir-fried poriyals and savory snacks, this book offers it all. 100+ recipes, 24 plus color image, and a systematic, easy to follow recipe description – what more so you need?
5. Healthy South Indian Cooking 
This book will take you on an unforgettable and enjoyable culinary journey to Chettinad! Loaded with 250 recipes, this book is the result of joint efforts from Alamelu Vairavan and Patricia Marquardt. The esoteric dishes from the home cooks are vividly and subtly laid out in this book. The highlight of this book is its low fat, low calorie recipes, each of which has been explained along with nutritional chart. Clear and concise, this book is a well-written Chettinad cooking encyclopedia.
Other Best Tamil Cook Books
Dakshin: Vegetarian Cuisine from South India by Chandra Padmanabhan
Vegetarian Samayal of South India: Delicious Cooking from a Tamil Cuisine by Viji Varadarajan
The Best of Samaithu Paar: The Classic Guide to Tamil Cuisine by S. Meenakshi Ammal
Aharam: Traditional Cuisine of Tamil Nadu by Sabita Radhakrishna
Cuisine from Tamil Nadu by Ranee Kuttaiah
If you love your dosas and idlis and paniyarams but  do not know how to prepare them the right way, then take help from these Tamil cook books. You are sure to enjoy the culinary pleasure!
Image Credit: amazon.com
Top 10 Tamil Cook Books