Top 10 English Cook Books

14 Feb 2012
England is the abode to  a rich, magnificent cuisine. Now, you can replicate a sumptuous English breakfast or a classy dinner by referring to the English cook books mentioned in this blog. Each one has something special to offer and they have been picked taking into consideration the various classes of cooking. Get to know more about the English cooking guides now…
1. Great British Cooking: A Well- Kept Secret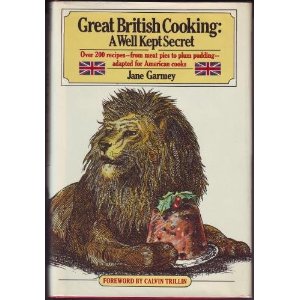 If you have never tasted the min-boggling Brown Bread Ice Cream or the classic Scotch Woodcock, then this book written by Jane Garmey will be a true revelation for you. A very well written book, Garmey has been generous enough to share anecdotal information related to various traditional English recipe names. A great book for those who love good food, it has more than 200 recipes, starting from the classic meat pies to the marvelous plum pudding. An interesting read, this is ideal to be gifted for those who love the art of cooking.
2. The Best of Traditional British Cooking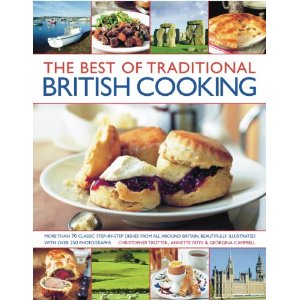 Authored by Annette Yates, Christopher Trotter, and Georgina Campbell, the book has been named perfectly. The book offers about 70 recipes from Britain, explained delightfully in a systematic fashion along with marvelously illustrated 250 images.  Simple, yet elegant, this book offers acts as the perfect mentor while you make yourself thorough with English recipes.
3. England's Heritage Food and Cooking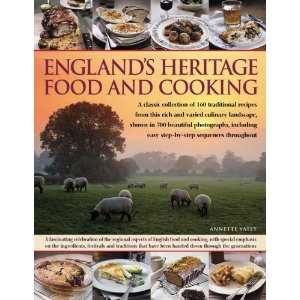 This book, written by Annette Yates, takes you through a delightful culinary journey. Along with 160 classically compiled traditional British recipes, the book explains each of the recipes in a systematic manner with a total of 750 images. A completed guide to English kitchens, this book makes use of simple ingredients put together in a creative way. If you are newbie to cooking, then also these easy and simple to make recipes is sure to invoke a new passion for cooking in you.
4. Complete Traditional Recipe Book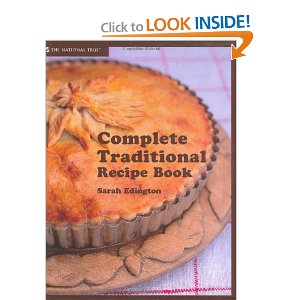 Feel the richness and variedness of English cuisine with this book from Sarah Edington. The one-stop shop for traditional British cooking, this book offers you everything, starting from starters to the classic British puddings. A practical and simple book, it is quite a handy reference to put together an amazing breakfast, lunch, or dinner! Despite having the quirky 70's font, the book manages to capture attraction with its disciplined arrangement of recipes. It is the perfect choice for those who adored and enjoy English delicacies.
5. Cooking In Everyday English: The ABCs of Great Flavor at Home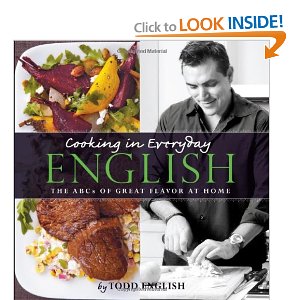 Authored by the award winning chef, Todd English, this book brings to you the trademark Todd formulas. The recipes make use of simple, easily available ingredients, fused in a very exotic fashion, yielding tantalizing dishes! Each of the recipes is accompanied by visual representations that add value to the book. The recipes are easy to follow and can be prepared without spending much time.
Other Best English Cook Books
Seven Centuries of English Cooking: A Collection of Recipes by Maxime de La Falaise
Little English Cookbook (Little Cookbook Library) by Rosa Mashiter
Traditional British Cooking: The Best of British Cooking: A Definitive Collection by Hilaire Walden
English Summer Cookbook by Thane Prince
The English Cook Book: New Ways with Traditional British Foods by Victor Gordon
Each of the English cook books mentioned above offers you recipes that will help you make memorable meals.  So, if you have any doubts about British cooking, think no more. Grab a copy of any of these cooking guides and start cooking right away!
Image Credit: amazon.com
Top 10 English Cook Books