Top 10 Australian Cook Books

8 Feb 2012
Cookbooks play a major role in guiding you while you try out a new dish from another cuisine. Australian cook books mentioned in this blog act as a true mentor, holding you hand, and guiding you as you prepare some tasty Australian delicacies. Take a look to know more…
1. The Cook's Companion: The Complete Book of Ingredients and Recipes for the Australian Kitchen
Written by Stephanie Alexander, a Melbourne-based self-taught cook, this book as the name suggests is a comprehensive guide. The book gives you the options to choose the ingredients listed out in the alphabetical order. It is also a complete guide that offers you information on the various varieties of each ingredient, how to store it, prepare, and cook it, plus there is no dearth to the recipes and quick cooking tips. In short, the best book for an amateur as well as pro.
2. Tetsuya: Recipes from Australia's Most Acclaimed Chef
The book belongs to Tetsuya Wakuda, who owns one of the classy restaurants of the world. Along with a wide selection of hallmarked Australian recipes, this food is also the guide to Asian and Australian fusion dishes as well as the modern day Australian delicacies.
3. Fusions: A New Look at Australian Cooking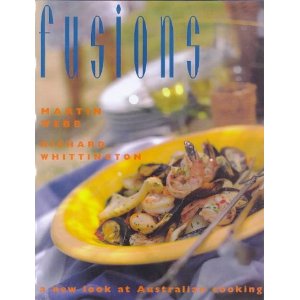 As the name suggests, this book offers you a chance to try out some recipes hailing from the contemporary kitchens of this nation. Along with the recipes from renowned Australian chefs, the authors - Martin Webb and Richard Whittington – give you an opportunity to try out 130 magnificent recipes. The book emphasizes the fact that simplicity put together with a perfect balance of the ingredients yield fresh and tasty delights.
4. Good Food from Australia: A Hippocrene Original Cookbook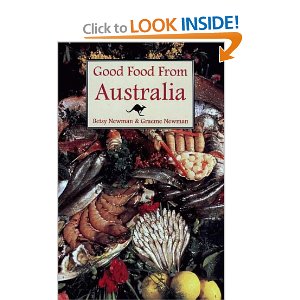 Written by Graeme Newman  and Betsy Newman, this book focuses on helping the newbie to prepare the classic and authentic dishes of Australia. From the famous vegemite to the marvelous chocolate peppermint cake, this book has all. This is a must-include in your kitchen, if you wish to try out this nation's cuisine.
5. Australian Food: In Celebration of the New Australian Cuisine
Experience the modern and changing trends of the cuisine with this book by Alan Saunders. The book allows you to catch a glimpse of the various menus served at modern day Australian restaurants.
Other Best Australian Books
You can also keep the following handy…
Maggie's Harvest by Maggie Beer
The Food I love by Neil Perry
The Complete Asian Cookbook - Charmaine Solomon
Cooking at Home by Karen Martini
Super Natural Every Day by Heidi Swanson
So read to start trying out Australian recipes with these wonderful Australian cook books?
Image Credit: amazon.com
Top 10 Australian Cook Books