Tweason'ale & Co: Gluten Free Beer With A Dash Of Skepticism
26 Jan 2012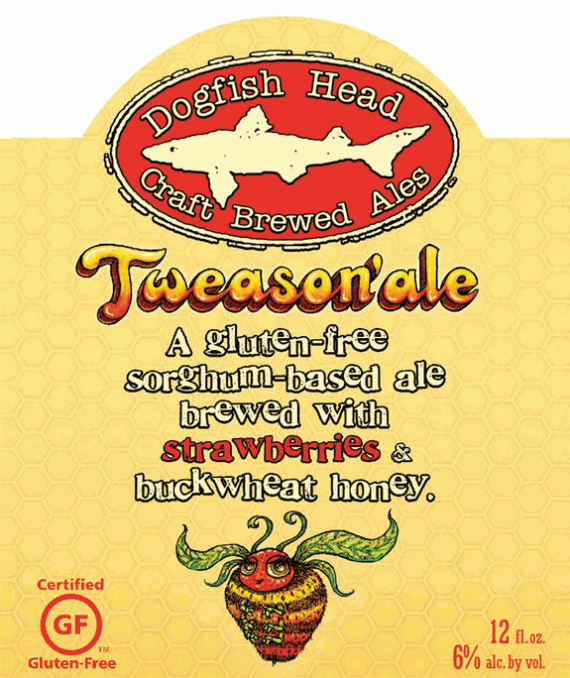 Here is some good news for those, who cannot have beer because of celiac disease.  Gluten free beer is making it big in the international market, with more and more US based breweries preferring to produce it.  One of the more prominent brands in this field is Tweason'ale, brewed by Dogfish Head Craft Brewery in Milton, Del.
1) Tweason'ale is Here
Available in kegs as well as packs of four 12-ounce bottles, the Tweason'ale is "being tucked into the market" right now. The high point of this gluten-free beer is that it is almost champagne-like, with a subtle, sweet-tart fruity flavor. It has a floral aroma that comes from the honey added to the brew kettle when the boiling part is almost over. The ale is light on the palate and with 6% alcohol content, it is a moderate drink to enjoy on a sunny day. In short, the Tweason'ale is atypical presentation from the Dogfish Head brewers.
2) Result of Frequent Requests
Owing to the frequent requests from consumers, the brewery is going to launch Tweason'ale four times a year, in the intervals during which, it would also release the regular beers. The four-pack of this beer has been designed by Marq Spusta and it depicts the "courtship between and anthromorphic strawberry and a bee" through the year.  The design of the pack is a smart marketing display strategy because the shopkeepers can rotate the pack to show the current season of the year on their shelves.
3) The Target
However, this does not mean that the Tweason'ale is only for celiac patients. The makers are hoping that the beer drinkers as well as wine-lovers would answer to its appeal. In fact, so enthusiastic are its producers that they are also planning to bring out an ale fermented from barley and wheat as well as from viognier and botrytis-infected pinot gris grapes.
4) Other Players
The narrow sliver of such producers is growing as per media reports, and it can be seen in the fact that Dogfish Head is not the only such brewery attempting to change the face of the beer market such as the Lagunitas Brewing Company, based in Petaluma, California. The company has got hold of a 250-barrel brewery, which can turn out upto 600,000-barrel every year.
Now you know that beer is not one of the healthiest drinks  in the world but the beer market in the US is set for an upheaval right now. Whether you will be able to develop a taste for the gluten free beer or would it get limited to just those with celiac condition, remains to be seen.
Image Courtesy: beerstreetjournal.com
Tweason'ale & Co: Gluten Free Beer With A Dash Of Skepticism