Top 10 Japanese Cook Books

10 Jan 2012
Cook books on Japanese food are selling like hot cakes due to the continuously growing popularity of Japanese cuisine all over the world. But how do you find a book that serves as a perfect guide for cooking delectable Japanese food when the market is loaded with books that claim your attention? Let's take a look at some of the best cookbooks that are worth a try.
1. My Japanese Table: A Lifetime of Cooking with Friends and Family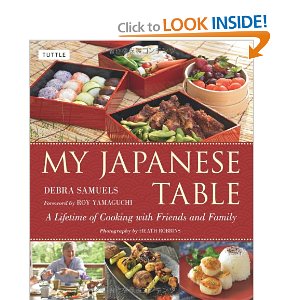 Debra Samuels, the celebrated food writer and best-selling author, adopted Japan as her home country. This book speaks volumes about Debra's experiences of cooking Japanese food and you will find her unreservedly sharing all the secrets and techniques.  In the book you will find recipes not just for classics like Miso soup and hand-rolled sushi   but also for the not-so-familiar fried pork cutlets or lobster rolls. 
2. The Just Bento Cookbook: Everyday Lunches To Go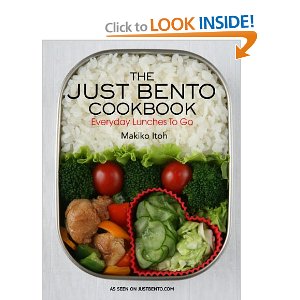 This book by Makiko Itoh promises to make preparing your very own bento box meal simple and fun. In the Japanese section you will find classics like chicken Karaage bento or salted salmon bento. The 'not so Japanese' section uses more Western ingredients and adapts them to suit the Bento concept. It is a comprehensive course in cooking delicious and cute looking bento box meals . 
3. The Japanese Grill: From Classic Yakitori to Steak, Seafood, and Vegetables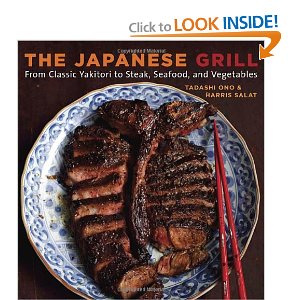 The Just Bento Cookbook: Everyday Lunches To Go – In this book Tadashi Ono and Harris Salat seamlessly blend Japanese flavors with the American love for grilling. The result is mouth-watering recipes that can be prepared on live-fire. The recipes are mostly quick and easy to prepare. Ono also makes sure that the instructions are easy to follow and comprehensive in detail. 
4. Washoku: Recipes from the Japanese Home Kitchen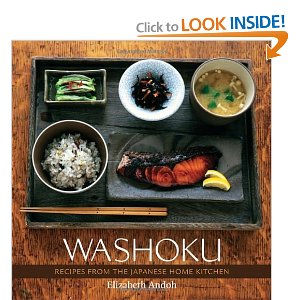 This book by Elizabeth Andoh is a perfect tribute to one of world's most celebrated cuisines. The book has been written with an emphasis on flavors, techniques and aesthetics of Japanese food combined with a healthful approach towards nutrition.
5. Cook's Encyclopedia of Japanese Cooking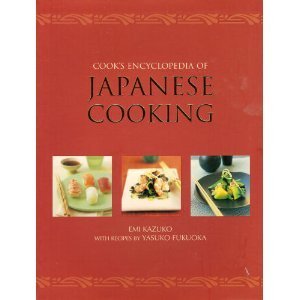 Just as the name suggests, the book is an encyclopedia of Japanese cooking. Apart from delicious recipes, the book also contains wealth of information on ingredients and cookware exclusive to the cuisine.
Other Best Japanese Cook Books
6. The Japanese Kitchen: 250 Recipes in a Traditional Spirit (Non
7. Morimoto: The New Art of Japanese Cooking
8. Quick & Easy Japanese Cookbook 
9. Harumi's Japanese Home Cooking: Simple, Elegant Recipes for Contemporary Tastes
10. Japanese Cooking: A Simple Art
Well, now that you know about the most worthy books in the market. No time to waste, happy shopping and cooking!
Image courtesy: amazon.com 
Top 10 Japanese Cook Books