Chinese Cook Books – Best Collection

22 Dec 2011
Cookboks on Chinese cuisine can be a superb guide to satisfying the taste-buds of all food lovers. Possessing a book penned by an expert-chef is the next best thing to being in the physical presence of the food Guru himself. But while there are scores of books claiming to be an authority on Chinese cooking, it is worthwhile to take a look at some that definitely vie for the top place in your collection.
1. The Authentic Healthy Chinese Food: A Collection of Low Fat, Low Sodium, Low Sugar Recipes Based on Traditional Shanghai Style Chinese Food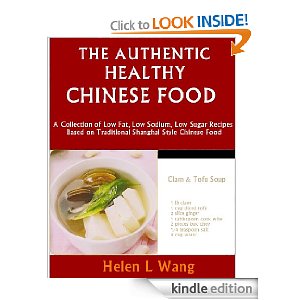 This e-book by Helen L Wang not only makes Chinese cooking more accessible but also makes it good for your health. You will find recipes for all traditional Chinese dishes like pot stick, sausage rice  , etc. 
2. 77 Quick and Easy Chinese Food Recipes: How to Cook Chinese Food with Easy-to-Find Ingredients 
This e-book by celebrated chef Wayne Fong, is a wonderful collection of some of the most popular recipes served in Chinese restaurants. The book also focuses on keeping the preparation simple and easy so that you get great food without slogging endlessly in the kitchen. There are recipes for soups, Chinese crepes  , peking duck, egg rolls and numerous other dishes. 
3. The Cultural Revolution Cookbook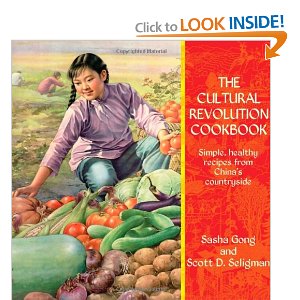 This is no ordinary cookbook. Besides, being a guide to Chinese cooking, it is a memoir dedicated to a watershed event in the history of Chinese consciousness. All the ingredients used can easily be found at your local grocery shop. In the book you will find recipes for making stir-fried rice, braised duck   and many more delicacies. 
4. Mastering the Art of Chinese Cooking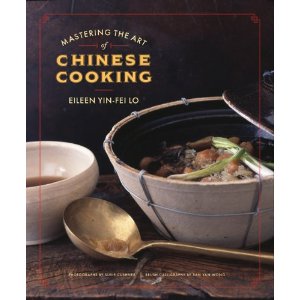 This book by Eileen Yin-Fei Lo is a real ode to her years of expertise in Chinese cooking. The book contains more than 100 recipes along with detailed step-by-step instructions and technique guidance. Learn how to cook like an expert with this easy-to-follow and, in fact, fun book.
5. Ching's Everyday Easy Chinese: More Than 100 Quick & Healthy Chinese Recipes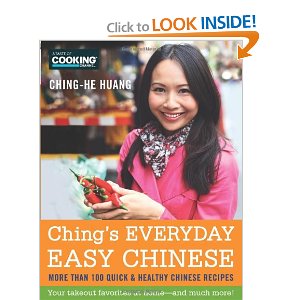 This book by Ching-He Huang helps you cook at home satisfying and delicious Chinese food. It is a perfect book for learning to cook Chinese cheaper, faster and healthfully.
Other Best Chinese Cook Books
1. Chinese Cuisine Wei Chuans Cook Book
2. Easy Chinese Recipes: Family Favorites From Dim Sum to Kung Pao
3. The Wisdom of the Chinese Kitchen: Classic Family Recipes for Celebration and Healing
4. 365 Ways to Cook Chinese
5. Susanna Foo Chinese Cuisine: The Fabulous Flavors and Innovative Recipes of North America's Finest Chinese Cook
Your task must be simpler now that you know about of the best books available in the market for Chinese cooking!
Image courtesy: amazon.com  
Chinese Cook Books – Best Collection