Top 10 Italian Cook Books

22 Dec 2011
Cook books on Italian food are a wonderful investment if you have always been a great fan of delicacies from the land of Good Food. However, the best cook books are those that make you feel as if you are cooking under the tutelage of the expert himself. Right illustrations and step-by-step concise instructions are other important factors to consider when picking your very own guides to Italian cooking. Let us a take a look at some books that promise to be worth your money.
Fabulicious!: Teresa's Italian Family Cookbook
Teresa Giudice, the bestselling author of Skinny Italian brings to your lip-smacking recipes that are meant to be eaten with your loved ones. The dishes are simple and easy to cook. She also offers serving tips. Teresa Giudice also doesn't shy away from sharing her family's secret recipes along with elaborate suggestions for entertaining your guests. 
Lidia's Italy in America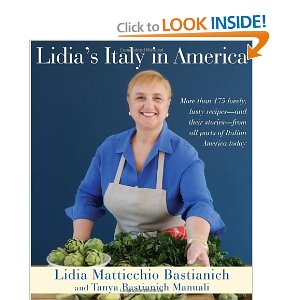 Lidia Matticchio Bastianich takes us with us to the heart of contemporary Italian-American cooking. There are many recipes for pizzas, sandwiches and pasta that epitomize a classic amalgamation of Italian and American cooking styles. A perfect cook book for bringing a little Italy into your American home!
Molto Batali: Simple Family Meals from My Home to Yours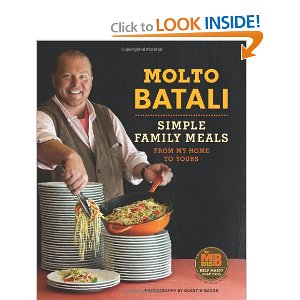 The most unique characteristic of this book is the way Molto Batali has divided the recipes according to seasons. The dishes are not just real delicacies which can easily be prepared by anyone at home but are also living embodiments of the Italian family spirit where sharing is considered equivalent to godliness. There are recipes for delicious summer salad, braised dishes for winter and many more. 
Essentials of Classic Italian Cooking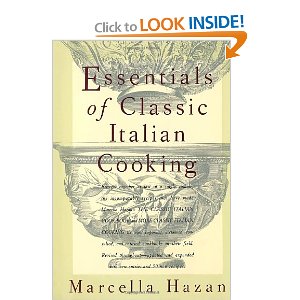 Marcella Hazan, the widely known persona in the Western world, has been credited with bringing Italian food into American homes. This book isn't just about the more regular meat balls and spaghetti, it is a real exploration into classic Italian cuisine.
Ultimate Cook Book: Italian al Dente
Just as the name suggests, this book offers an "ultimate" experience in learning the art of Italian cooking. You will find recipes for pasta, chicken marsala, cannelloni, osso bucco, pizza, focaccia bread, tiramisu and many other dishes. There are plenty of I dish in this book to satisfy your discerning palette.
Other Best Italian Cook Books
1. The Classic Italian Cookbook
2. Cooking with Italian Grandmothers: Recipes and Stories from Tuscany to Sicily
3. Every Night Italian: 120 Simple, Delicious Recipes You Can Make in 45 Minutes or Less
4. Everyday Italian: 125 Simple and Delicious Recipes
5. Molto Italiano: 327 Simple Italian Recipes to Cook at Home
Now, that you know about the best-buys, time to head to the book store!
Image courtesy: amazon.com
Top 10 Italian Cook Books