Top 10 Indian Cook Books

21 Dec 2011
Cook books featuring Indian recipes are all the rage in the cooking world because of the immense popularity of Indian cuisine. If you too are completely in love with the delicacies from the subcontinent, then it would be a smart choice to stock your book shelf with some classic Indian cook books. Let us take a look at some of the books that promise to be worth every penny.
1. How to Cook Indian: More Than 500 Classic Recipes for the Modern Kitchen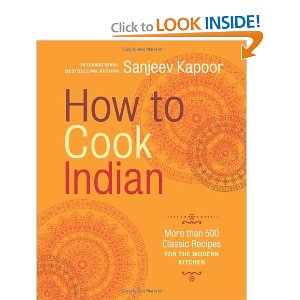 This book by Sanjeev Kapoor is a definitive and probably the most comprehensive introduction to the delectable world of Indian cuisine. He introduces the readers to all the everyday classics like palak paneer , butter chicken and samosas, while also exploring some not-so familiar recipes. The book also lists innumerable recipes for soups , shorbas, starters, snacks, kebabs, main dishes, breads, chutneys and many more items that are sure to keep your guests licking their fingers. 
2. Flavors First: An Indian Chef's Culinary Journey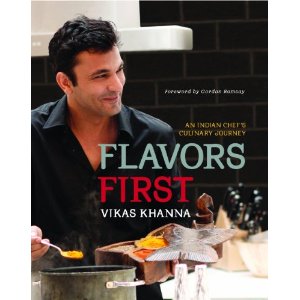 Who can talk about Indian cooking better than a celebrated chef who happens to be Indian by descent! Here, Vikas Khanna explores the vast diversity and richness of Indian cooking. You will find recipes for all the classics like garlic naan and chicken tikka masala. Khanna also adds a zing to tradition and offers his own variations of lip-smacking recipes. 
3. Vij's at Home: Relax, Honey: The Warmth and Ease of Indian Cooking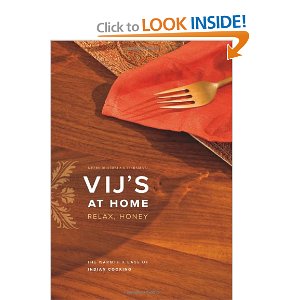 This book comes from the duo behind the highly successful Vij's and Rangoli restaurant chain in Vancouver. The recipes are simple and particularly targeted to suit the needs of busy households much like their own. The couple shows how to prepare delicious vegetarian meals in less than 45 minutes. Simple and fun, it's a must-buy, if you really love Indian food but can't spend hours in the kitchen.
Madhur Jaffrey Indian Cooking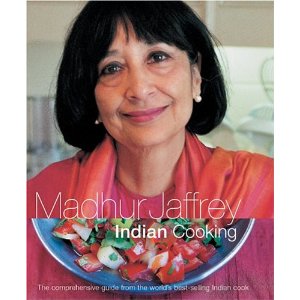 Madhur Jaffrey is definitely one of the most celebrated Indian cuisine experts in the West. This book has been a best-selling work for many years and it definitely is an authoritarian text on learning to prepare Indian food. A perfect guide for learning to cook Indian with the expert herself!
The Everything Indian Cookbook: 300 Tantalizing Recipes--From Sizzling Tandoori Chicken to Fiery Lamb Vindaloo (Everything (Cooking))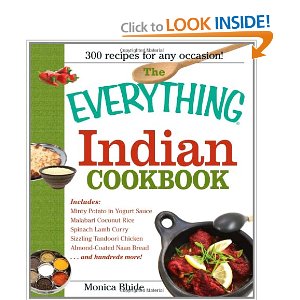 This book is an anthology of some of the finest Indian recipes. What makes this book unique is that is the fact that it can very easily be comprehended by a Western reader since all the recipes have a unique western blend and have been given Western names.
Other Best Indian Cook Books
1. Indian Home Cooking: A Fresh Introduction to Indian Food, with More Than 150 Recipes
2. From Mom with love: Complete Guide to Indian Cooking and Entertaining
3. Classic Indian Cooking
4. Madhur Jaffrey's Quick & Easy Indian Cooking
5. Entice With Spice: Easy Indian Recipes for Busy People
Now, that you know about the best Indian cook-books in the market, it is time to buy one, all for yourself!
Image courtesy: amazon.com
Top 10 Indian Cook Books