5 Best Christmas Cookbooks in 2011

15 Dec 2011
A Christmas cookbook is a must have now that the holiday season is approaching and it is time for cozy family get-togethers. But before you head to the local bookstore it is important that you gain some important information about the best cookbooks released in the year 2011.
1. Christmas With Southern Living 2011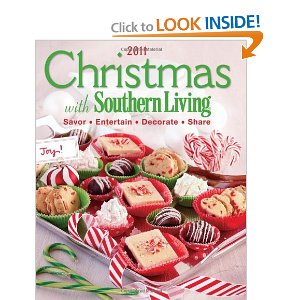 Christmas with Southern Living is part of a 30 year old legacy which makes it one of the largest, most up-to-date and comprehensive guides to the holiday season. The book contains more than 100 novel recipes along with dozens ideas for decoration and entertainment. It is a true show-stopper as everything you ever needed for making a magical Christmas happen is right there. Apart from innumerable recipes and crafty decorating ideas, the book also contains many ideas for Christmas gifts.

 
2. Debbie Macomber's Christmas Cookbook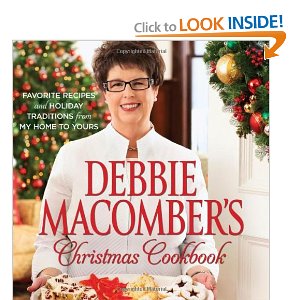 Debbie Macomber has long been regarded as the "Official Storyteller of Christmas" but after reading this beautifully illustrated book you can vouch that she is  much more than just that. She is someone who completely loves the holidays and would leave no stones unturned to unravel all its traditions. What makes her book a real gift for us is the fact that she is more than willing to share all her favorite recipes and fabulous ideas. The book if also very unique because of the presence of Debbie's personal memories and   creative observations. You can join her while she explores the traditions of past and present, while also introducing you to crafts, decorations and gift wrapping ideas she herself uses.
3. Fix-it and Forget-it Christmas Cookbook: 600 Slow Cooker Holiday Recipes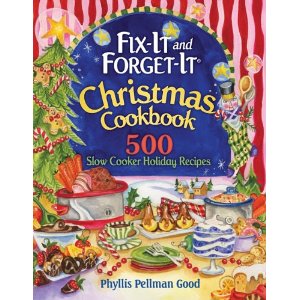 This is an ideal fix-it and forget-it cookbook with the exception that it tells you how to create recipes redolent with the smells of Christmas using orange, lemon, cinnamon sticks, bay leaves and cloves. You can just leave the ingredients to simmer and soon your whole house will be filled with the enticing and soothing smell of Christmas. Some of the recipes in the book are even named especially after Christmas such as Christmas meatloaf, Christmas wassail, Christmas apple date pudding, etc. Moreover, the book contains the usual tips for using slow cookers and how to smartly substitute ingredients.  You will find  plenty of recipes for  all courses  that are bound to make your christmas delightful and delicious!
4. The Neelys' Celebration Cookbook: Down-Home Meals for Every Occasion
 This book has been written by the Neely duo, the beloved couple who wrote the best-seller, Down Home with the Neelys. Even though this book is not especially for Christmas, it is all about letting the party mood swell and making the good times happen. Pat and Gina share all their favorite recipes and best-kept secrets for how to entertain your guests by adding innovative zings to seasonal classics. The book also contains special menus for Christmas that will leave your guests asking for more!
5. Baking with the Cake Boss: 100 of Buddy's Best Recipes and Decorating Secrets 
Can you imagine Christmas without a cake! Baking with the Cake Boss is a perfect course in the science of professional baking and decorating. From kneading to rolling and from lip-smacking dishes to fancy decorating tips, Buddy Valastro, the true star of TLC's big-time hit Cake Boss, tells you all! In fact, the book is actually a master-course in baking by the expert himself. So this Christmas vow to make your cake the Buddy way!
Now, that you know which cook-books are worth your money, time to go grab one!
Iamge courtesy: amazon.com
5 Best Christmas Cookbooks In 2011