The Top 3 Ginger Cookbooks
23 Nov 2011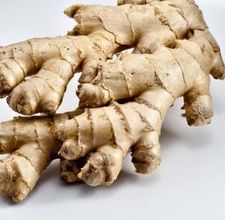 Ginger,a gnarled, earthy root with its uplifting fragrance has been a culinary essential in Asian and Indian food for centuries. The popularity of its medicinal properties and sharp tangy flavor in recipes are the highlighted values in the ginger cookbooks selected. There are not  many in the market that cater to this need, however, you can browse through the quick, comforting, and inventive recipes offered in the glistening pages between the cookbooks, and discover how everyday dishes can get a dash of glamour, Asian style!
Stir-fries, grills, soups, and even desserts, a sure-fire winner of an idea for dinner is right below.
Nina Simonds's best-seller on Asian cuisine includes a hundred and more recipes on soups, curries, stir-fries, and staples like noodles and rice. The spotlight is bright and strong on ginger, in its many forms, as juliennes in stir-fries, as paste for curries and powder for grills. The philosophy of balance in Asian food is widely known, and one of the tenets is the trinity of sweet, sour, and salty.The systematic recipes will be easy on your watch, and a wide-ranging selection of seasonal produce, from pumpkins to snow peas, bell peppers to mushrooms, will appease the vegetarians. For the carnivores, skip to the pages bursting with glazed sweet sour pork, chicken in a dozen ways, lamb in all its juicy shredded and curried glory. In addition, look at the julienne gold shreds of ginger, adding an extra oomph to the heart of Asia.
2. Ginger- The basic flavoring series- by Clare Gordon-Smith and James Merrel 
This colorful cover attracts the eye on a bookshelf instantly, with its vibrant, sun kissed gold and red tones. 62 recipes take you on an adventure, through salads, soups that comfort through head colds and many dreary evenings, ginger ice-creams and rhubarb ginger pie  recipes that bring friends and family asking for another scoop and slice, even shortbreads and chutneys. Truly, a ripe picking for the ginger explorer, who wants a little more than Asian influences in the kitchen. A must-have for those who want to expand their culinary roots along with this one!
        3.   Blue Ginger- East meets West-  by Ming Tsai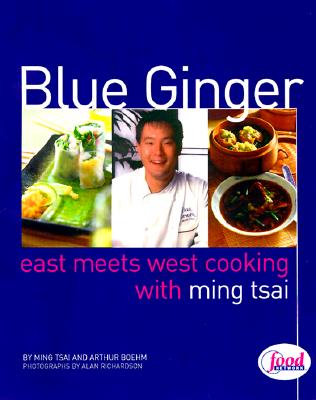 A ginger treasure is in the pages of this book. Try smoked salmon sushi, or rustle up a bowl of Thai hot and sour soup with shrimps, stir-fry shredded beef with ginger, all your fears about ginger and cumbersome Asian food laid to rest.The health benefits of ginger include remedial therapy for colds, coughs and the fragrance can uplift a sad day! How convenient then, to just reach for a recipe for soup, or fresh salad with chopped ginger, a heart warming curry with rice and all the goodness of this humble root in each bite.
The advantages of ginger cookbooks are many, and this collection is an evolving one. For home cooks and chefs alike, the wisdom and inventiveness between the pages will be a reward in itself. A full stomach, notwithstanding! 
Image Credits: img.ehowcdn.com, t1.gstatic.com, ecx.images-amazon.com, atthepass.files.wordpress.com 
The Top 3 Ginger Cookbooks