Top Three Garlic Cookbooks

30 Aug 2011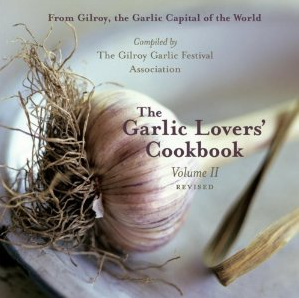 Garlic is a popular ingredient used in many dishes across many cuisines. If you are one of those who love to add garlic in almost anything that you cook, then you will love these Top Three Garlic Cookbooks that we bring for you in this blog. With the help of these cookbooks, you will never have to look anywhere else to make use of garlic in your cooking.
1. The Garlic Lovers' Cookbook - Gilroy Garlic Festival Staff
With more than 200 recipes from Gilroy, California, the garlic capital of the world, this book makes a fantastic buy. If you have ever been to the Gilroy Garlic Festival, some of these recipes will seem familiar. This is a must have book for all the garlic lovers out there. It has recipes ranging from easy and simple for the novice cook to the more complex and intricate for the more skilled chef. You will learn in just how many wondrous ways garlic can be used. From side dishes to main entrees, soups and salads, there is hardly a dish that you cant find use garlic in. 
2. Garlic, Garlic, Garlic: More than 200 Exceptional Recipes for the World's Most Indispensable Ingredient – Fred and Linda Griffith
This cookbook offers detailed instructions on how to buy, store and, prepare dishes with garlic. You will also learn the positives and negatives of using a garlic press. There are more than 200 recipes that utilize garlic, covering the entire range of foods, from simple appetizers and salads, to fancy main courses and even dessert. The authors have really explored the nitty gritty details of garlic traditions. For the supremely curious chefs there are also dates and locations of every garlic festival in the U.S. and Canada. This is a fun and yet serious garlic cookbook.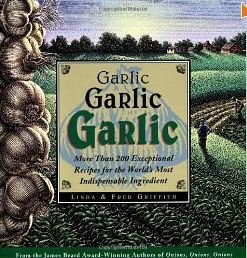 3. Totally Garlic Cookbook – Helene Siegel and Karen Gillingham
The "Totally Garlic Cookbook" is fun and primarily easy. It makes a great gift for yourself. The shape is like a garlic clove which makes is whimsical. You will not just learn about how to cook with garlic but also find out more about how it mixes with other ingredients. You will even find a recipe for garlic honey cough syrup which is an excellent remedy for the common cold and cough.
Just to warn you, if you are expecting a full sized cookbook, you are going to be disappointed. This is a small, fun sized cookbook with a good variety of garlic recipes.
Enjoy these top three garlic cookbooks, you can find them online on amazon.com
Image credit – amazon.com
Top Three Garlic Cookbooks