Top Three Potato Cookbook Reviews
25 Aug 2011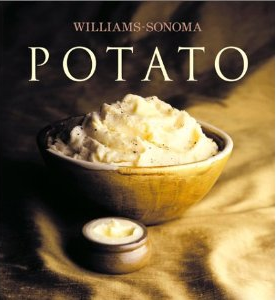 These top three potato cookbooks are ideal for all spud lovers. Recipes ranging from the easy to the complicated, it really does not matter if you are a novice in the kitchen or a veteran, there will be plenty of recipes for you to cook. All of these books are special in their own way. Read on for a review of the top three potato cookbooks.
1. The Williams-Sonoma Collection: Potato – Selma Brown Morrow
Williams-Sonoma Collection Potato offers a selection of more than 40 recipes for old favorites as well as yummy new ideas. Whether you want to make flawlessly crisp, golden French fries or try fiery roasted fingerling potatoes in a tangy sauce, there are dishes in this book to satisfy everyone. A chapter of potato salads will help you find a creative edition of this classic using artichokes, feta cheese, or red bell pepper to take along on your next party. And, a chapter dedicated totally to breakfast will make your mornings more wholesome with dishes such as hash browns and sweet potato pancakes with orange-honey butter. Striking photographs help you select which dish to prepare, and photographic side notes showcase key ingredients and methods, making Potato much more than a wonderful collection of recipes.
2. Ultimate Potato Book: Hundreds of Ways to Turn America's Favorite Side Dish into a Meal – Bruce WeinStein
This is a book for real potato lovers. Delicious soups, supremely yummy stews, and a plethora of unsual dishes you would probably never have tried before. Even the classic potato casserole will taste very different from what you know it to be. There are a plethora of international dishes as well, from countries like Japan, Ireland, China, Germany, Africa and France. You can truly make some world cuisine potato dishes with this cookbook
The negative about this book is that there are no pictures. So if you are keen on getting a potato cookbook with some pictures, this one is probably not for you. It has great recipes that will result in mouth-watering dishes, that is guaranteed.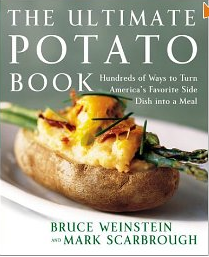 3. One Potato, Two Potato – Roy Finamore & Molly Stevens
Everyone loves potatoes. This book takes cooks beyond the usual side dishes and shows them the secrets and specialties of top chefs and cooks the world over. The author reveals how to prepare magnificent simple appetizers, as well as dips, chips, and mouth-watering cocktail potatoes made from a few simple ingredients. He offers dozens of soups and salads with more than fifty main-dish possibilities. Finamore demonstrates how to master crisp steak fries, silky mashes, and splendid gratins. An extra feature of the book is the sweet potato, in dishes from an enjoyable nostalgic Baked Sweet Potatoes with Marshmallow to a sophisticated Semifreddo with Chocolate Sauce. This potato cookbook is truly exceptional.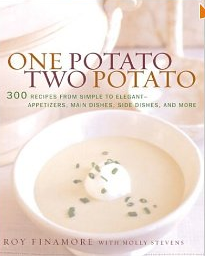 You can buy all of these potato cookbooks online on amazon.com. Happy cooking!
Image credit - amazon.com
Top Three Potato Cookbook Reviews