Top Three Duck Cookbook Reviews
24 Aug 2011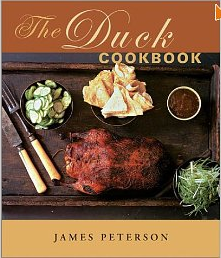 Nearly everyone loves eating duck, but the prospect of cooking it at home can daunt even the most talented home chef. To make this task easier, try out one of these top three duck cookbooks. You owe it to yourself, your friends and family, and those ducks you take home to get a copy of one of these cookbooks.
1. The Duck Cookbook – James Peterson
James Peterson comes to the rescue with a comprehensive guide explaining the kinds of duck, the best cooking method for each part of it, and recipes that will make duck both an enticing treat and a stronghold of any cook's repertoire. Peterson arranges the chapters by methods and techniques - from sautéing to smoking - before proceeding to chapters on duck soups, salads, and confit. This practical setup guarantees that the reader has the appropriate knowledge to effectively execute each dish and remove the mystery surrounding the preparation of duck. Sidebars full of practical information such as how to render duck fat and recipes for traditional French sauces for duck breasts are an additional benefit. This is a great book for any cook.
2. The Fat Duck Cookbook – Heston Blumenthal
This lavishly pictured, strikingly designed, and beautifully photographed masterpiece takes you inside the head of individualist restaurateur Heston Blumenthal. Classified into three sections (History; Recipes; Science), the book records Blumenthal's incredible rise to fame and, for the first time, supplies a delectable and astonishing selection of recipes from his award-winning restaurant. He also elucidates the science behind his culinary masterpieces, the technology and implements that make his dishes come to life. Designed by renowned artist Dave McKean—and packed with photographs by Dominic Davies—this cleverly rendered celebration of one of the world's most inventive and prominent chefs is a foodie's dream.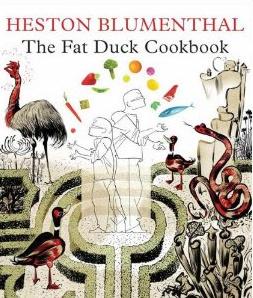 3. Duck and Goose Cookery - Eileen Clarke
Included are clear recipes and advice for cooking everything from duck and goose appetizers to soups and stews, whole birds, parted birds, smoked birds, and even sausages and jerkies. There's even a complete section on how to pluck, process, age, and store these tasty birds. The photos alone will make you salivate and send you hurrying to the freezer to defrost those mallards. None of the recipes seem complicated or intimidating. There are no exotic ingredients required or complex cooking methods needed. The author is truly a skilled chef and knows her way around the kitchen.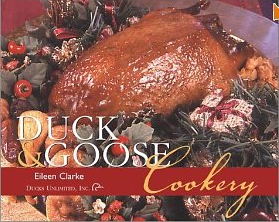 Buy any one of the top three duck cookbooks on amazon.com and enjoy the mouth-watering great food the authors write about and share.
Image credit – amazon.com
Top Three Duck Cookbook Reviews