Top Three Flour Cookbook Reviews
19 Aug 2011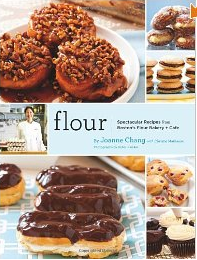 Shopping around for a flour cookbook? Here are the top three flour cookbooks out in the market right now. There is even a flour cookbook for those who need to use gluten free flour. The recipes don't compromise on taste, the dishes are all fabulous and all the three books are excellent buys.
1. Flour: Spectacular Recipes from Boston's Flour Bakery + Cafe – Joanne Chang
The book starts with an introduction to baking and explains techniques that will be used in the book. It also goes goes over baking equipment. So for the novice, this book is really ideal.
There is a section where the author explains ingredients, and information on things like the proper temperature for baking, unsalted versus salted butter etc. The book covers breakfast goodies, cookies, cakes, pies & tarts, other sweets, and breads. Each chapter has well known treats (i.e. red velvet cake, cupcakes, and chocolate chunk cookies, which are fabulous) and also has more creative recipes as well.
One downside to this book is that there are less pictures. For instance, only about four of the twenty-five recipes in the cookie segment have illustrations, which is a pity because the pictures in the book are gorgeous.
2. The King Arthur Flour 200th Anniversary Cookbook – Brinna Sands
King Arthur Flour is the leading educator of bakers in the world. The author of this book who authors the baking newsletter produced by the Company has writted a brilliant cookbook on flour. This cookbook is a keeper. The author expertly tells the reader the chemistry of baking, the how and the way. You will learn some basic principles of baking which is helpful for someone who is a novice.  The book is filled with hundred of recipes for baked goods.
The drawback to this book is that it has no pictures, it is black and white but if you want to get your basics straight, this book is a no brainer.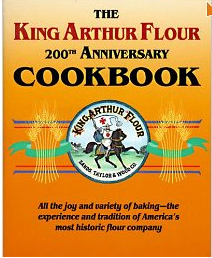 3. The Gluten-Free Almond Flour Cookbook – Elena Amsterdam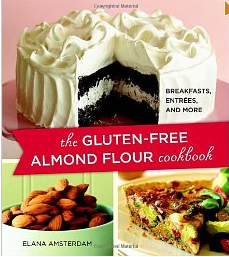 The frequency of celiac disease and gluten sensitivity among numerous adults and children has formed the need for gluten-free recipes that are as nourishing and scrumptious as their traditional counterparts. This book has a variety of good and easy recipes for gluten-free and low-carb dishes using almond flour. This is a good addition to a cookbook collection. It simplifies and assembles a lot of information about almond flour that is quite strewn. 
The only slight concern is that the author uncritically uses agave nectar for sweetening in almost all the recipes as it is lower on the glycemic index. However this ingredient is largely fructose, which is something the reader, should be aware of.
All of the top three flour cookbooks are available on amazon.com. Have fun cooking and indulging in the savory dishes. Bon appétit. 
Image credit -amazon.com
Top Three Flour Cookbook Reviews