Vegetarian Mediterranean Cookbook Review - Best Cuisine Cookbook
16 Aug 2011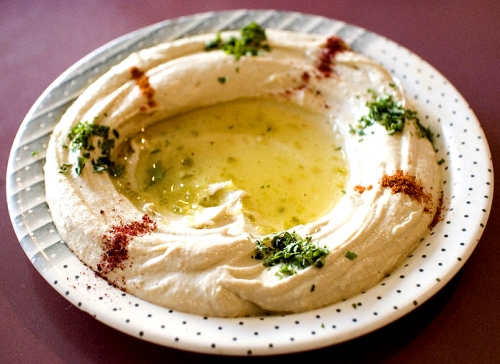 If you're in the market for a vegetarian Mediterranean cookbook, it might be challenging figuring out which one is ideal for you. There is a variety available at bookstores and picking the appropriate one is important. Here is a vegetarian Mediterranean cookbook review that should make this job a little easier for you.
Mediterranean Harvest: Vegetarian Recipes from the World's Healthiest Cuisine by Martha Rose Shulman
In this respected and anecdotal cookbook, award-winning author Martha Rose Shulman defines the vivacious flavors of the Mediterranean region in more than 500 delectable vegetarian dishes that will tempt everyone. The book symbolizes years of painstaking research gathered from Shulman's travels through France, Spain, Italy, the Balkans, Greece, Turkey, North Africa, and the Middle East. She puts forward authentic modern-day variations as well. The visual design is straightforward and uncluttered (no photos or line drawings), with the spotlight appropriately on the delightful recipes.
Cooking the Mediterranean Way: Culturally Authentic Foods Including Low-Fat and Vegetarian Recipes by Alison Behnke
This is a basic cookbook covering cuisine from the Mediterranean region. It is ideal for people who have never tried cooking this kind of food before; it would make a very good start for the novice cook. If you are looking for an elaborate, comprehensive vegetarian Mediterranean cookbook then this one is not for you. With just 22 recipes, the dishes cover food from the regions of Greece, Spain, Turkey, Italy and Israel.  You can find this book online on amazon.com
The Mediterranean Vegan Kitchen by Donna Klein
This book has an impressive collection of vegan recipes which will literally make even the meat lover's mouth water. There is an extraordinary range of cuisines which share quite a few common techniques and ingredients. You will not be disappointed with the variety offered here. The recipes are clear and succinct, and nothing seems intimidating difficult or time-consuming. The one drawback associated with this book is the lack of illustrations, if you enjoy seeing pictures of the finished dishes, this book will not give you that. Buy it online on barnesandnoble.com
Vegetarian Mediterranean Cooking by Beverly Jollands
In this book Beverly brings together her affection for the Mediterranean region and an admiration of its heritage of wonderful food. Beverley has chosen a tantalizing array of vegetarian recipes from a group of leading cookery writers. There are 180 great recipes for every occasion with over 200 photographs. If you really want an elaborate, comprehensive vegetarian Mediterranean cookbook, complete with illustrations, this book is for you. Buy online on amazon.com
Have fun making the delicious dishes from these vegetarian Mediterranean cookbooks. Hopefully this concise review was helpful and you are able to pick the apt cookbook for yourself.
Image credit – ifood.tv
Vegetarian Mediterranean Cookbook Review - Best Cuisine Cookbook