Top Three Vegetarian Mexican Cookbook Reviews
15 Aug 2011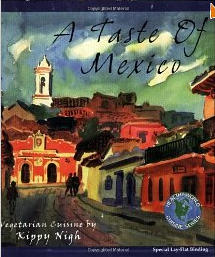 Here is a review of the top 3 vegetarian Mexican cookbooks available in the market today. Hopefully you should find this review quite helpful. With vegetarian and vegan Mexican recipes included, these books are some of the best available today. They all have some distinctive features, so it really depends on what you are looking for in a vegetarian Mexican cookbook.
1. A Taste of Mexico: Vegetarian Cuisine by Kippy Nigh
This cookbook presents wonderful meat-free takes on some traditional recipes, and also contains novel Mexican-influenced creations of her own. There are some recipes that are vegan, or could easily be made so, but quite a few include milk products and/or eggs. If you are looking for a low fat vegetarian Mexican cookbook, this one is probably not for you although the dishes are healthy. This cookbook does include some interesting historical information about Mexican ingredients and culinary history. The recipes are clear and easy to follow.
The only shortcoming of the book is that it is quite short but given the book's modest price of $11.21 it is a great investment for anyone interesting in Mexican cooking, whether they are vegetarian or not.
2. Vegi-Mex: Vegetarian Mexican - Shayne Fischer
 This is a well written, and a well thought out cookbook. It contains a stimulating set of options for vegetarians who are bored of steamed vegetables and tofu. It is a little short but priced at $9.95 you really can't complain. It is a striking, comb-bound book featuring favorites like salsa verde, green corn tamales, veggie quesadillas, huevos rancheros, bean tacos, tofu taco salad, frijoles, Mexican pizza, mushroom enchiladas, tortilla soup, black bean dip, flan sangria and Mexican mocha.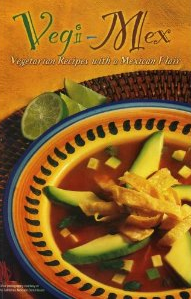 3. Vegetarian Times Low-Fat & Fast Mexican by Vegetarian Times Magazine Editors
This is the first cookbook of its kind. The dishes are low fat, healthy and easy enough to be made in twenty to thirty minutes. This book is ideal for the cook who does not have too much time to devote in the kitchen. All recipes include a complete nutritional breakdown. It contains recipes of all your favorite Mexican dishes, without the fat and of course sans meat.
This book does come across as if it is geared towards people trying to cut calories but that is not the case. The recipes certainly don't compromise on taste and you get the added benefit of them being healthful. Priced at $10.87 this is a reasonable buy.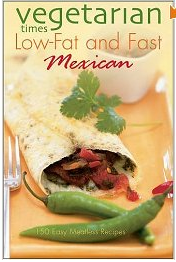 Hopefully this made the task of finding the best vegetarian Mexican cookbook a little easier. They are all great books, just depends on what you are looking for. They are available on amazon.com. Have fun reading and cooking!
Image credits - amazon.com
Top Three Vegetarian Mexican Cookbook Reviews