Lipozene Review- A Weight Loss Sham
18 Jul 2011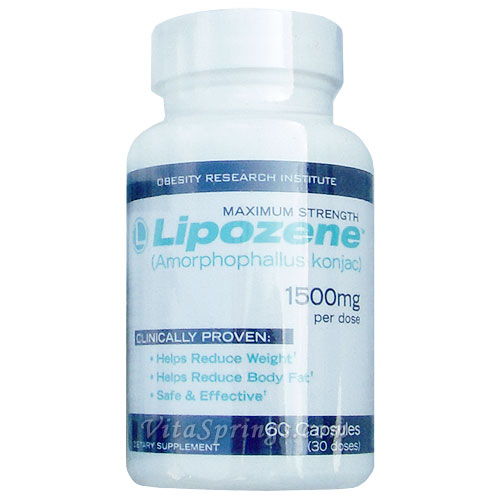 We know that you might be eager to read Lipozene review, or more precise to say a detailed review on lipozene because it is hyped as one of the most potential weight loss drugs in the market.
Lipozene is a weight –loss supplement, which is made up of all natural ingredients. It made its debut way back in 2006, and was produced and marketed by a company called Obesity Research Institute LLC. Lipozene is a clinically proved weight loss supplement. The clinical studies proved that about 80% of people lost body weight during trials and it was pure body weight. Lipozene manufacturers have also claimed that one can see results without exercising or dieting.  
Fat Burning Facts of Lipozene
Most of the fat burner pills are either any one of them: thermogenic fat burners, appetite suppressants, thyroid regulators and carb blockers.  Lipozene is an appetite suppressant and is known to contain about 750 mg of glucomannan. Appetite suppressants yield results when combined with exercise and diet.
Effectiveness of Lipozene
The Lipozene is loaded with star fat bursting ingredient- Glucomannan and it is extracted from the root of konjac. The Glucomannan is loaded with fiber which expands the stomach and triggers the feeling of fullness. Besides regulating the feeling of fullness the fiber is also known to increase the frequency of bowel movements. Many times people who follow low fat diet have reported of not only losing fat but also the muscle. Huge weight fluctuations are also noticed due to water weight.  It is not clear as how glucomannan effects the water weight also it is not clear as while following the low fat diet if people tend to lose weight due to Lipozene or the diet. This means Lipozene cannot guarantee you any weight loss results.
Cost
A 60-pill bottle of Lipozene will make you poorer by $30. The website recommends that for best effects you should take about 2 capsules of Lipozene thrice a day which means you need to take 3 bottles of the product in a month and that amounts to $90. That's very huge amount to pay for a trivial result, which you can easily achieve by introducing fiber in your diet and following a regimented diet and exercising pattern.
Money-back guarantee
Lipozene comes with a 30-day money back guarantee. Many experts believe that at times the 30 days time period won't be sufficient to monitor the results. So, it should be 60 days money back guarantee. Also, there are lots of internet stories doing rounds about the bogus 30 –day money back guarantee schemes. With many of the customers alleging that customer service executives have failed to process their request or the phone numbers given for particular customer service are not working etc. Beware of such things and be wise while going for Lipozene.
Conclusion

The Lipozene won't probably hurt you in any way but it won't do any good either. With glucomannan being the only weight loss ingredient it may not be an effective weight loss ingredient. In our opinion Lipozene is not worth its money, neither its results nor its hassles. 
Image Courtesy: vitadiscount.com
Lipozene Review- A Weight Loss Sham