Starbucks Café Review

21 Jun 2011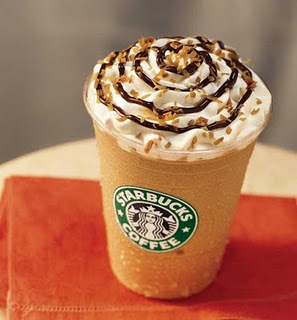 Everybody knows that Starbucks cafe offers you the best coffee in town. However, for those who are not aware, probably because they live in a well, here is a quick Starbucks Café Review.     
1) The Overview
Star-bucks, synonymous with fragrance of fresh brewing coffee, is one of the largest coffeehouse chains in the world. With 17,009 stores spread across 50 countries, this place is way out of league for its competitors. The Starbucks operates 11,000 cafes in the United States, 1,000 in Canada, and more than 700 in the United Kingdom.
2) The Menu
The cafe is known for selling espresso-based hot drinks, drip brewed coffee and various other hot as well as cold drinks. Apart from these, they also offer great salads, coffee beans, panini, hot, and cold sandwiches, snacks and pastries. Moreover, they also deal in brand merchandise like mugs and tumblers. The company also has an Entertainment division and Hear Music brand that deals in marketing music, books, and films. People can also get brand name ice cream and coffee at various large grocery stores across the world.
3) Interesting Facts
Following are some of the most interesting things you should know:
No Small, Medium Or Large
Most of the cafes offer only three basic drink sizes such as small, medium and large. But, not Starbucks. The story is quite different for this largest coffee chain house, as small is called tall in Star Bucks outlets. The medium is known as grande, whereas the large is referred as venti, which means twenty ounces.
Enormous Choices
The café is known for offering great choices of drinks. The list starts from plain coffee, tea, espresso, café mocha, caramel macchiato, Frappuccinos, mint mocha chip, milk drinks and so on. All these variety of drinks offered at Starbucks outlets are amazingly refreshing and energetic.
Customize Your Brew
Imagine a café with customization services and menu. Well, this is one of those places that offer great customization options to the customers. Yes, you can actually make your own drink. The variety of choices available for customization includes the whip, foam, hotness, wetness, dryness, flavor and sauce choices etc.
This is probably the most perfect place for all age groups and specially for those who can't live with coffee. This was the short Starbucks café review, which will surely help you choose better the next time you visit an outlet of one of the largest coffee chain houses of the world. For those further interested in their brew, here is a lowdown on your espresso.
Image Courtesy: fortheloveofcoffeebeans.blogspot.com
Starbucks Café Review