Kenmore Microwave Review

14 Jun 2011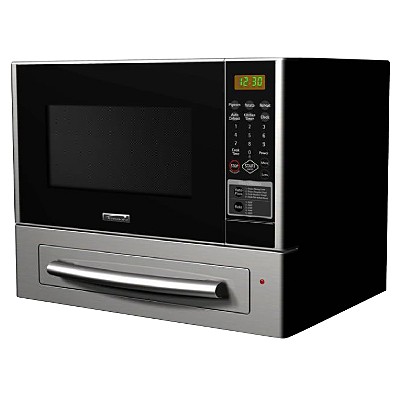 If you are looking for a smart, good looking, and colorful microwave oven for your kitchen, you will find this Kenmore microwave review article worth reading. Read on and take notes on Kenmore oven advantages.
Kenmore Microwave Ovens
Kenmore offers two types of microwave ovens: one is the countertop type and the second option is  the microhood range. Be it Microhood or Countertop, general features of Kenmore Microwave ovens are:-
Auto defrost setting
Auto-cook setting
10 power levels
One-touch cooking options
Auto-reheat modes
Auto Defrost Settings
Sensor cook
Warm hold mode
Child-locks facility
Quick start menu
Convection ovens offer cook, bake, and roast menu for the best convenience of the users.
Kenmore Advantages
Kenmore model, 6633, features TrueCookPlus technology, which is one of the pioneer technologies for microwave operation. Here the master sensor is like a mastermind , which understands the various requirements of cooking and thus takes care of the whole process.
Microhood combination ovens add the benefit of a microwave with the functionality of a stove hood. It works as a multi-purpose device that can perform multiple tasks for the user like cooking, reheating, removing smoke, filtering dust, and so on.
Kenmore's "Elite" line has earned global reputation and it is one of the best line of kitchen gadgets that brings together great performance, value of investment, ultra glam look, and hi-end technology, with excellent functionality.
Price
Kenmore microhood combination ovens' price range varies from $240 to up to $1500 for combination wall-ovens.
Kenmore's countertop microwave ovens' price range starts from $100, which is remarkably cheap for a compact, quality branded kitchen product. Kenmore microwave ovens are covered with a one-year warranty for parts and service.
If you find Kenmore Microwave review helpful enough to influence your selection, do not forget to let us know.
Enjoy comfort cooking with Kenmore!!!
Image credit:cleverandeasy.com
Kenmore Microwave Review