Whirlpool Refrigerator Review

5 May 2011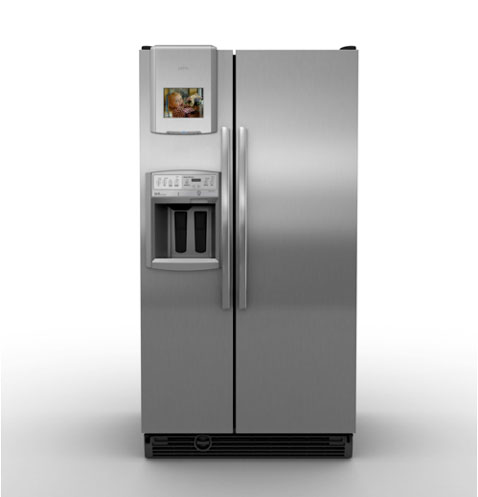 Whirlpool is the largest home appliance manufacturer across the world. One of its major products is undoubtedly its refrigerator units. Whirlpool refrigerators are very popular among the millions of consumers all over the world. Read the following Whirlpool refrigerator review and get to know more about the appliance.

 
Whirlpool refrigerators offer neat and efficient features and are quite affordable. These refrigerators are designed with latest innovations. Come; let's see some of the best features of Whirlpool refrigerators:

 
Features of Whirlpool Refrigerators:

 
Whirlpool's all-refrigerator has a single door and possesses the feature of Sidekick. Through this feature, you can place your groceries in a configuration of side-by-side.

 
Whirlpool's Espresso refrigerator comes with coffee maker and water filter. Other features include Whirlpool own 6th sense technology which monitors and adjusts the temperatures and unique in-door ice system. Because of its sixth sense technology, refrigerator defrosts automatically and you do not need to spend time over defrosting and cleaning it later.

 
Whirlpool's bottom freezer refrigerators are energy star qualified. This kind of refrigerator consumes less energy and also saves additional resources such as time and money.

 
Whirlpool's French door is the unique combination of style of the side-by-side and freezer on bottom kind of refrigerator. This kind of refrigerator is also energy efficient and saves your money and electricity bill.

 
The sleek mirror door refrigerator makes your kitchen look bigger, lighter and beautiful. These refrigerators are available with the capacity of 19.3 cu.ft along with LCD digital display, child lock and smooth contoured doors.

 
Reviewer's Take:

 
The Whirlpool refrigerators are designed specifically to fit your kitchen and your tastes. Due to it's unique features, Whirlpool is steadily making a place of itself in the world's market. There are many reasons to buy Whirlpool refrigerators. Whirlpool is known for its fast service and extraordinary customer care.
Image credit: whirlpoolrefrigeratorsparts.com
Whirlpool Refrigerator Review