Electrolux Washing Machine Review

2 May 2011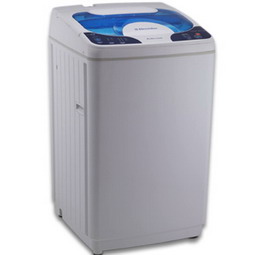 In today's busy and hectic schedule washing machine has become a necessity in every household. There are so many good brands of washing machines available in the market that it's become difficult to judge which one is good. Always select that washing machine which fulfils your basic requirement of getting a good wash at an economical rate. Electrolux washing machines does this and more. Read the Electrolux washing machine review to get some more information of the appliance.

 
About Electrolux

 
Electrolux is a well known company which manufactures various household appliances such as vacuum cleaners, microwave ovens, refrigerator, and washing machine. Being a Swedish appliance maker, Electrolux is one of the top five companies in consumer durable products and thus named it to its list of 130 Global High Performer in the year 2010.

 
Features of Electrolux Washing Machine

 
The top load Electrolux washing machine has the capacity to load up to six kilograms and also features a "convenio timer". With the help of LED display you can see where your wash is at any moment. The machine is equipped with wash resuming feature in which you can stop your wash when required and it will resume the same wash right from the point where it left off.

 
Electrolux Aura care (model number: EF60ACWH) washing machine has the fuzzy logic feature through which you can select the right wash for the right fabric. For example, you can choose sensitive wash program for fabrics like synthetic or silk.

 
The washing machine comes with latest technology. With the features such as multiple wash programs, load sensor, turbo wash the machine saves your money, water, and detergent.

 
Other features

 
The machines are available with features like rat mesh, softener and bleach dispenser.

 
The machines also feature such as smart soak, delay start and many fabric cycles ideal for your clothes.

 
The washing machine has a rust free plastic body and comes usually in grey color.

 
Reviewer's Take

 
Electrolux washing machine is just like the normal traditional washers compared physically. But this machine acts like nothing in our world. Many users have expressed their great satisfaction with this machine. However there are few drawbacks associated with is machine; it leaves your clothes permanently folded and knots your clothes.

 
The machine has many interesting features and is the most perfect washing machine for those people who are doing the laundry for a lot of people.
Image credit:ifood.tv
Electrolux Washing Machine Review