Scharffen Berger Chocolate
photo by Shana Ray http://www.flickr.com/people/shanaray/
September 19, 2008Â 
Dr. Robert Steinberg, who was a foodie,  died this week at the age of 61 after a 20 year battle with cancer.  He was a family physician who became a partner with former patient, John Scharffenberger, founded Scharffen Berger Chocolate company.  This artisanal San Francisco Bay Area chocolate company provides quality chocolate that is affordable.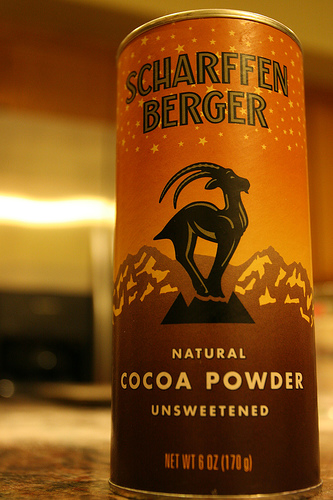 While I am not a chocoholic I adore the quality and flavour of Scharffen Berger!
For a wonderful first hand story of this gifted man I recommend reading the blog of David Lebovitz, a who  trained and worked at Alice Waters' world-famous restaurant Chez Panisse in Berkeley, California for 12 years.  He is an award winning author and dessert and chocolate athority.  His titles include Room For Dessert, Ripe For Dessert, and my favourite The Great Book of Chocolate.
http://www.davidlebovitz.com/archives/2008/09/robert_steinberg.html 
For those who have a "sweet-tooth" his recipes are not to be missed.
Scharffen Berger Chocolate