The Good Old Lunch Tote Gets A Makeover

27 Jan 2011
Lunch tote as any other accessory can deliver a fashion statement. Ripping the barriers of tradition, the lunch totes now step into the ramp of haute couture.
All these years the lunch tote was more of a need-fulfilling utility, primarily espousing the utilitarian value made of spill-resistant vinyl material and insulated, so as to reduce maintenance.

But the evolving consumer has gained a distinction in both fashion and flavor for the new and the creative and, so have lunch totes evolved to become a distinct accessory. The mantra is 'looks cum utility', which goes with environment-friendliness, and is durable with outstanding quality.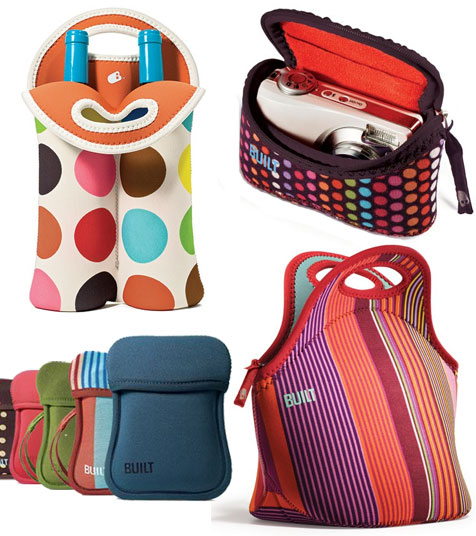 Some of the lunch totes, which have hit the headlines by being the 'lunch tote's makeover' are the:

o    Artifact bag & Co's lunch tote: Drawing inspiration from the brown-paper bag, the tote made of waxed canvas rolls down from the top and has a leather strap with copper rivets. There is the elegance of style, the classic touch and the modern demand for reusability in Chris Hughes lunch tote (who operates his company from Omaha). The lunch tote was initially being sold at $45 at etsy.com and with the rise in popularity and demand; other portals have also made space for Artifact bag & Co.

o    The next in line as the lunch tote's makeover are the ones by designer Amber Pollard.

1.    The Alfresco lunch tote: The Alfresco's exterior is vegan-friendly in a  make of  hemp fabric with a faux leather trim. The insides of the tote are well compartmentalized or rather modular, with a holder for beverages, a pouch made for  ice-packs, an in-built insulated lunch sack. The features and the aesthetics of the lunch tote bags  a well-worthy price of $235.

2.    The Cantina: Sporting the basic lunch-tote- friendly features with holders and insulated sacks, the cantina is a "convertible" for it can "morph" into a multipurpose shoulder bag. Imagine a sudden one-day tour from work and you need to pack in a few extras, the cantina simply accommodates without a fuss and it is no wonder that this prize catch of every working individual is prized at $305.

o    Built's makeover of lunch totes: The inexpensive but highly durable neoprene make bags are user-friendly. They are stretchable, have a high-utility value, are easy to maintain and machine washable. There is a wide price range on offer for Built's lunch totes starting at "jaw-dropping-a-notch" $25.
The lunch totes are hitting the American market in a new avatar whether you carry it  as your lunch bag or a shoulder bag or your personal handbag; they are scalable and customizable for the new consumer, who demands the tint of creativity in every make, with greater utility and reusability.
Photo courtesy: lushlee.com

 
The Good Old Lunch Tote Gets A Makeover